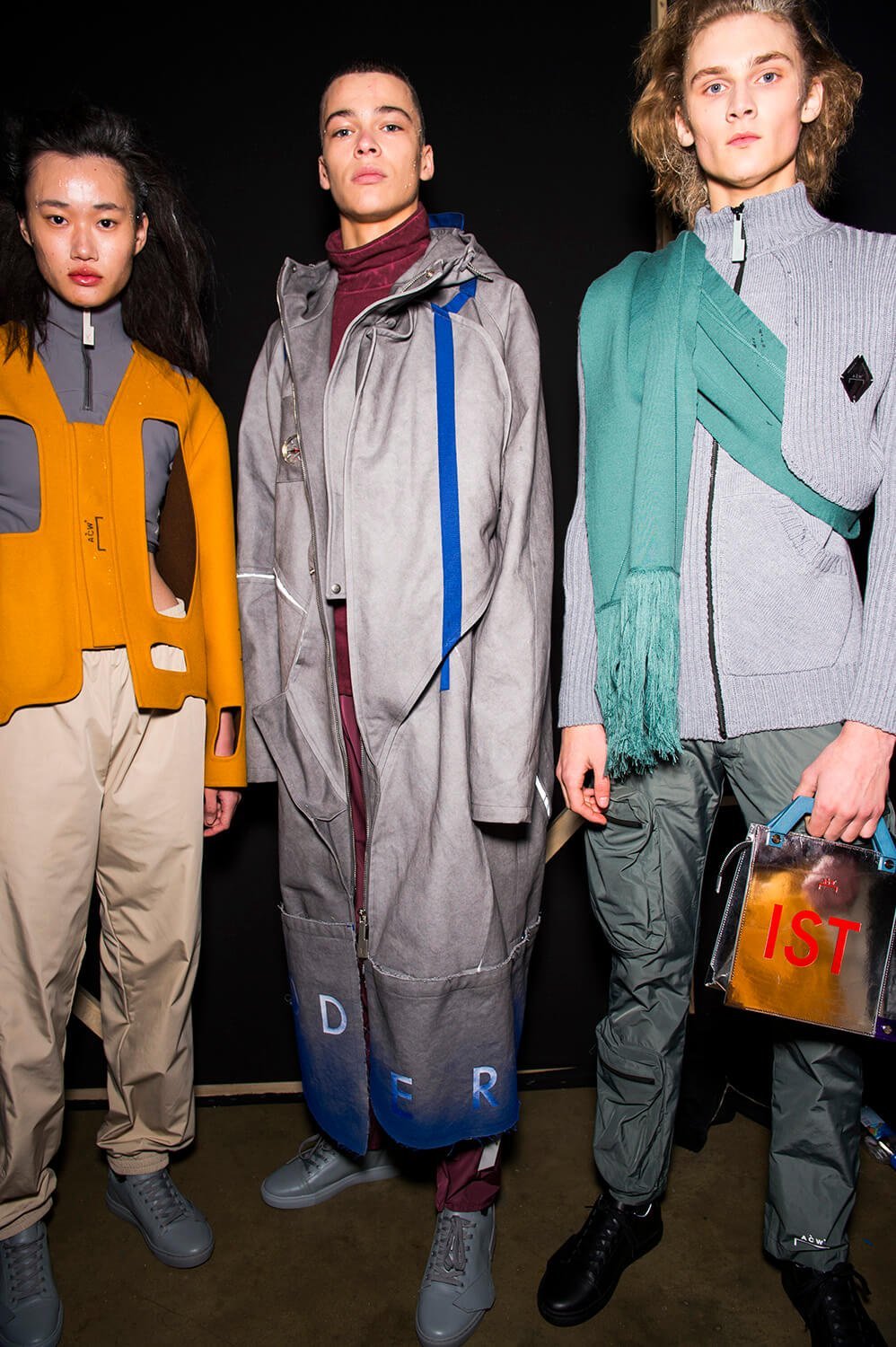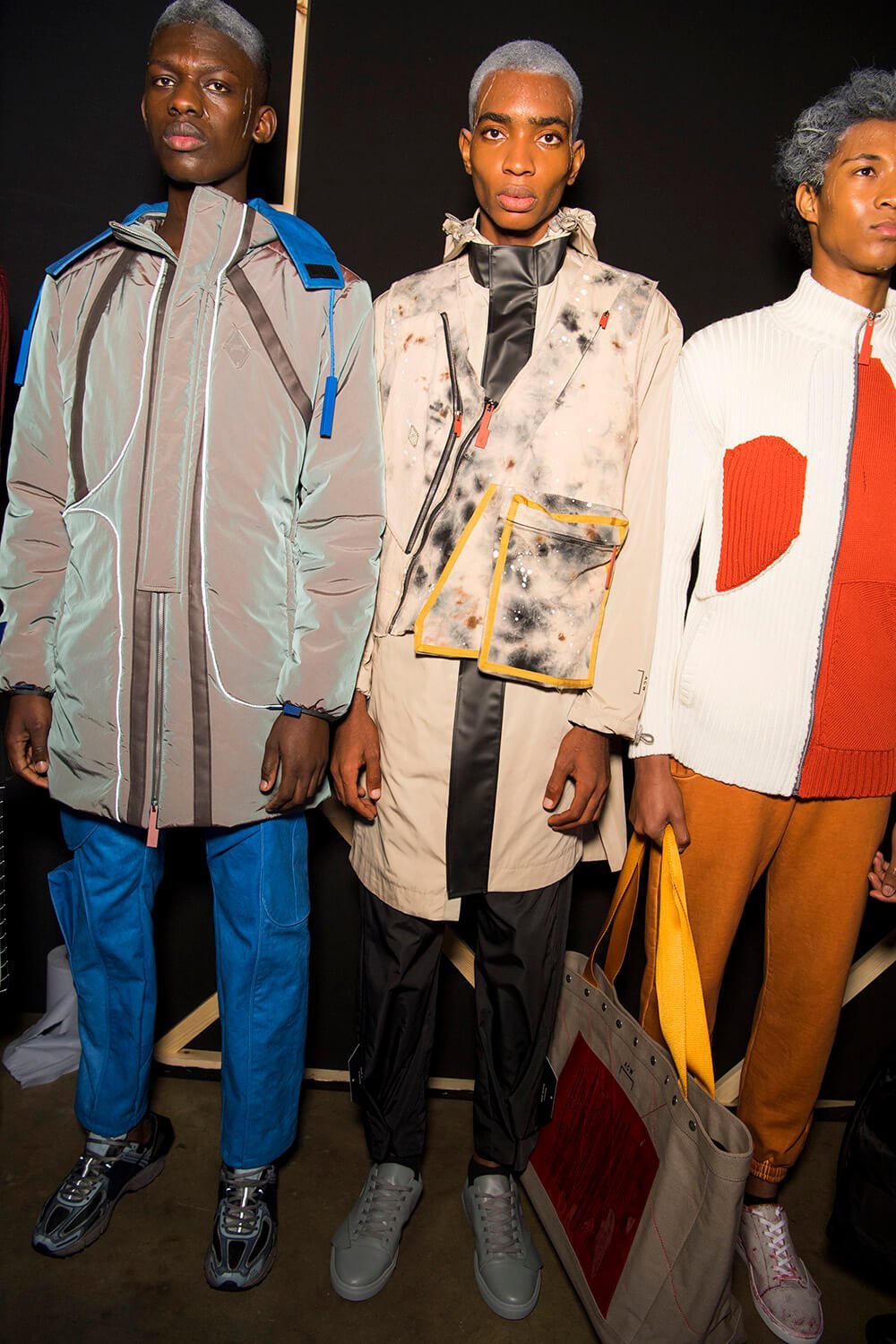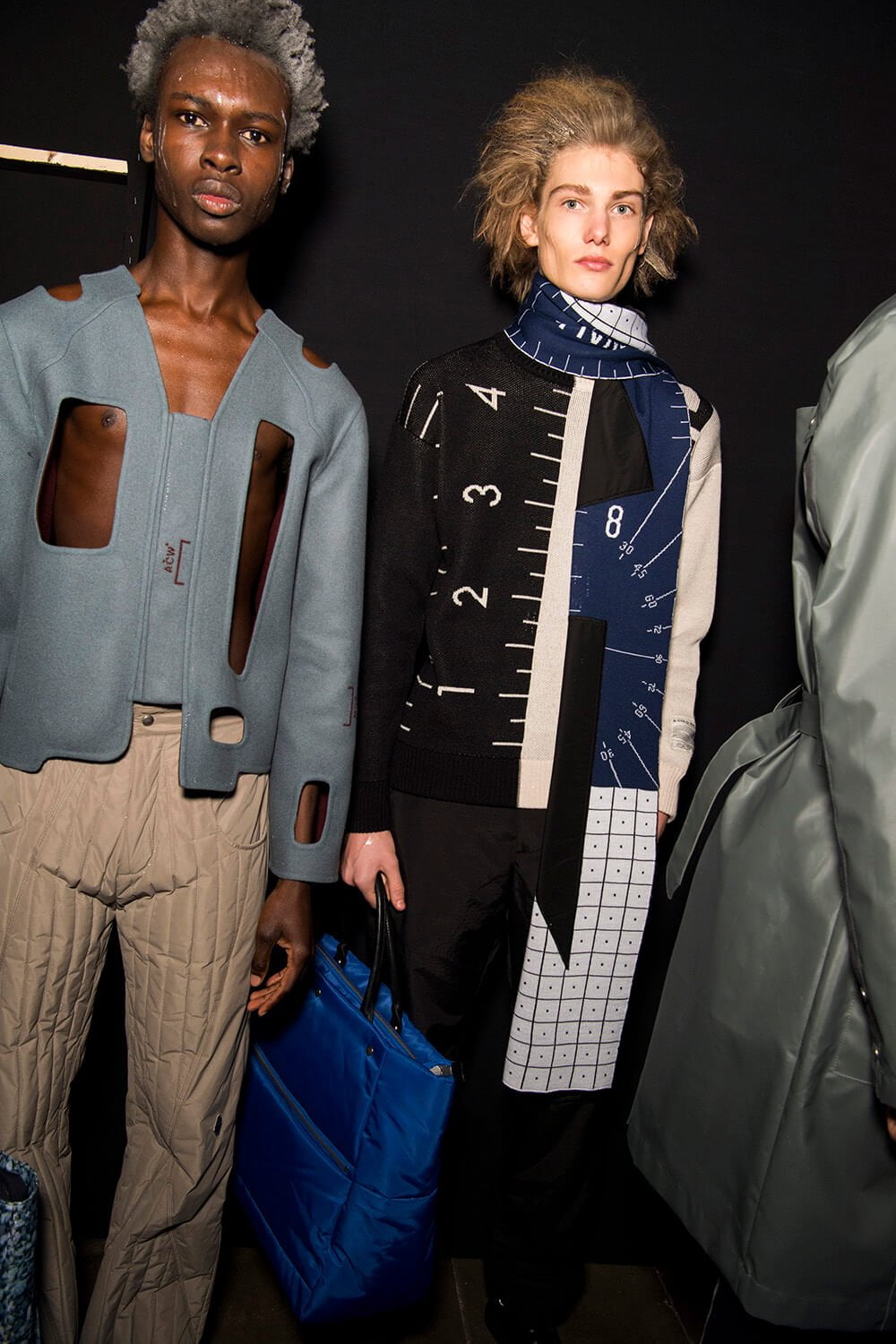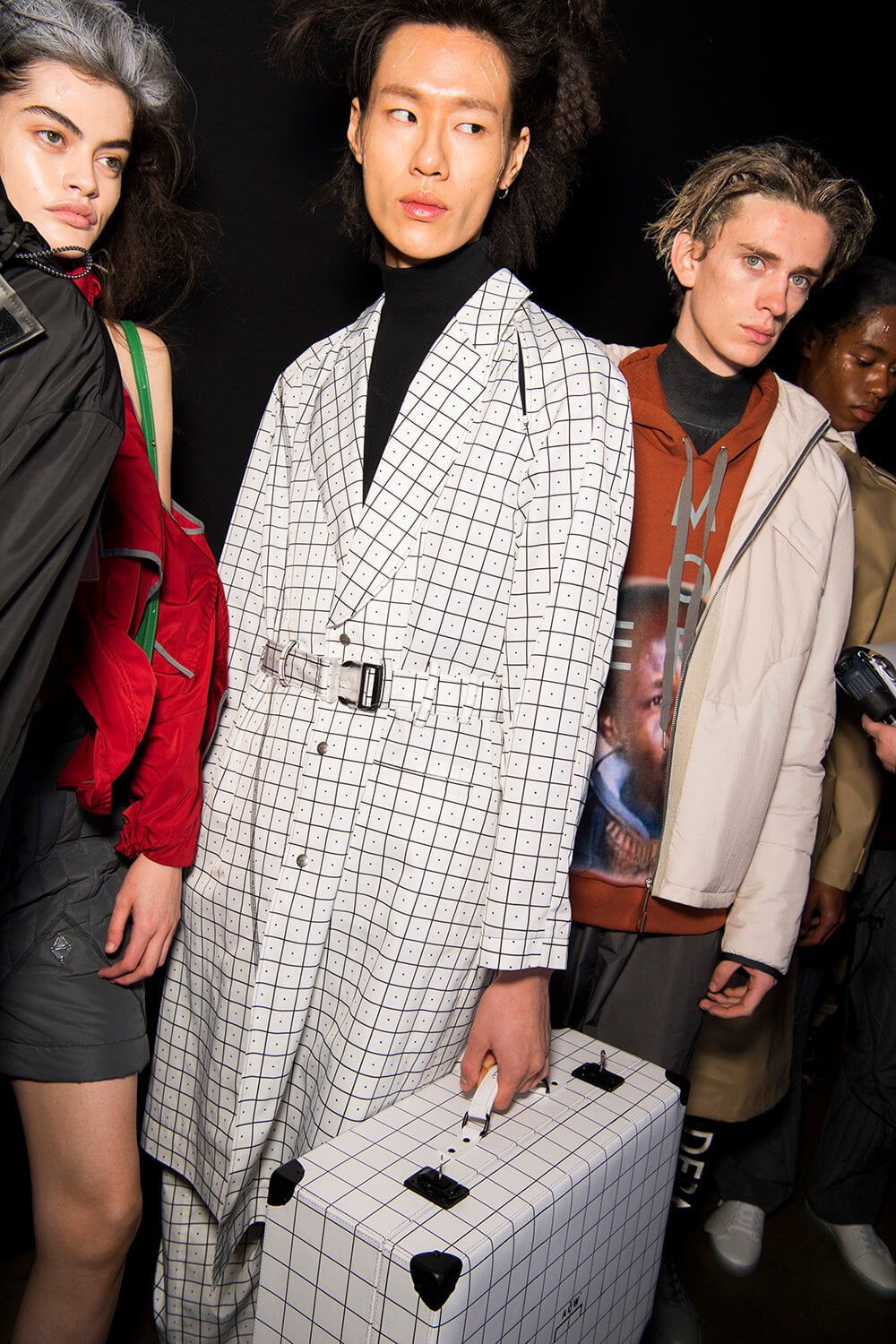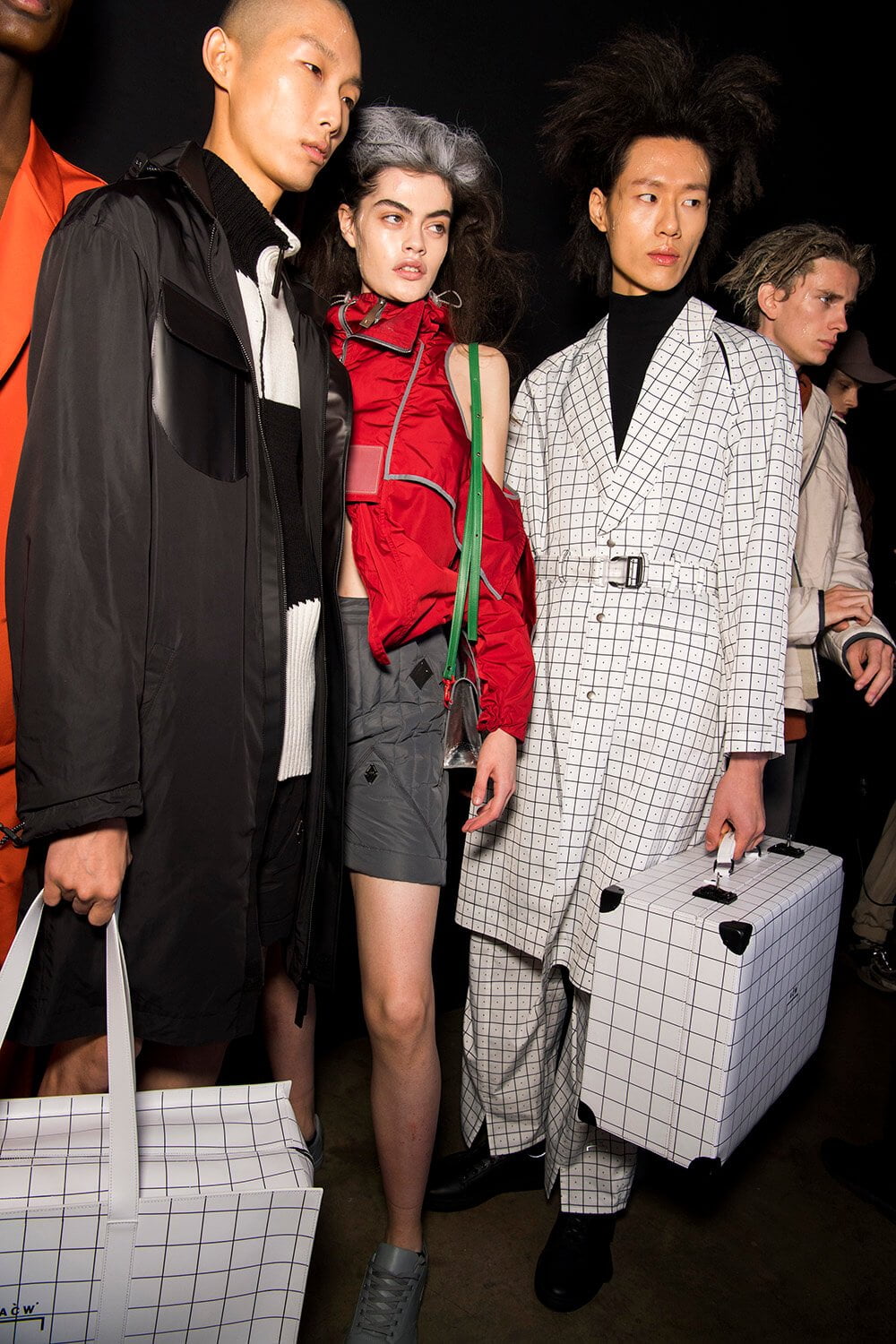 The audience sat submerged in shadowy darkness behind a body of water, which flanked the side of the horizontally running catwalk. Samuel Ross presented A-Cold-Wall's AW19 collection in a format more akin to an immersive art installation than a fashion show, which captured the contemporary widespread anxiety and restlessness.
Either side of the catwalk, choreographed figures crept and crawled performatively through the water as the show progressed, joined at one point by a barking Dobermann, which disappeared into the shadows as quickly as it had appeared. The sonic art soundscape-style soundtrack (also designed by Ross) reverberated around the space vibrating under the seats and rippling the water, whilst models processed with checking over their shoulders with a paranoid sense of urgency. Heightened by makeup that resembled beads of sweat dripped from the models' hairlines and across their temples, glinting in the low lighting.
The focus of the clothes was on technique, texture and surface, but as always Ross kept utilitarian practicality and wearability, that is synonymous with A-Cold-Wall, at the fore. Everyday pieces, like trench coats, puffa jackets and workwear trousers were reimagined and elevated with an innovative edge for a contemporary clientele using technical fabrics and clever cutouts. Sculptural looks constructed around a cage-like harness supporting sheets of transparent rustling plastic peppered the collection acting as a stark contrast. The air of unease was coupled with positive anticipation for the future, as the Fashion Awards' 2018 British Emerging Menswear Designer took to his bow holding his baby in his arms.
Photography by Jason Lloyd- Evans.
a-cold-wall.com