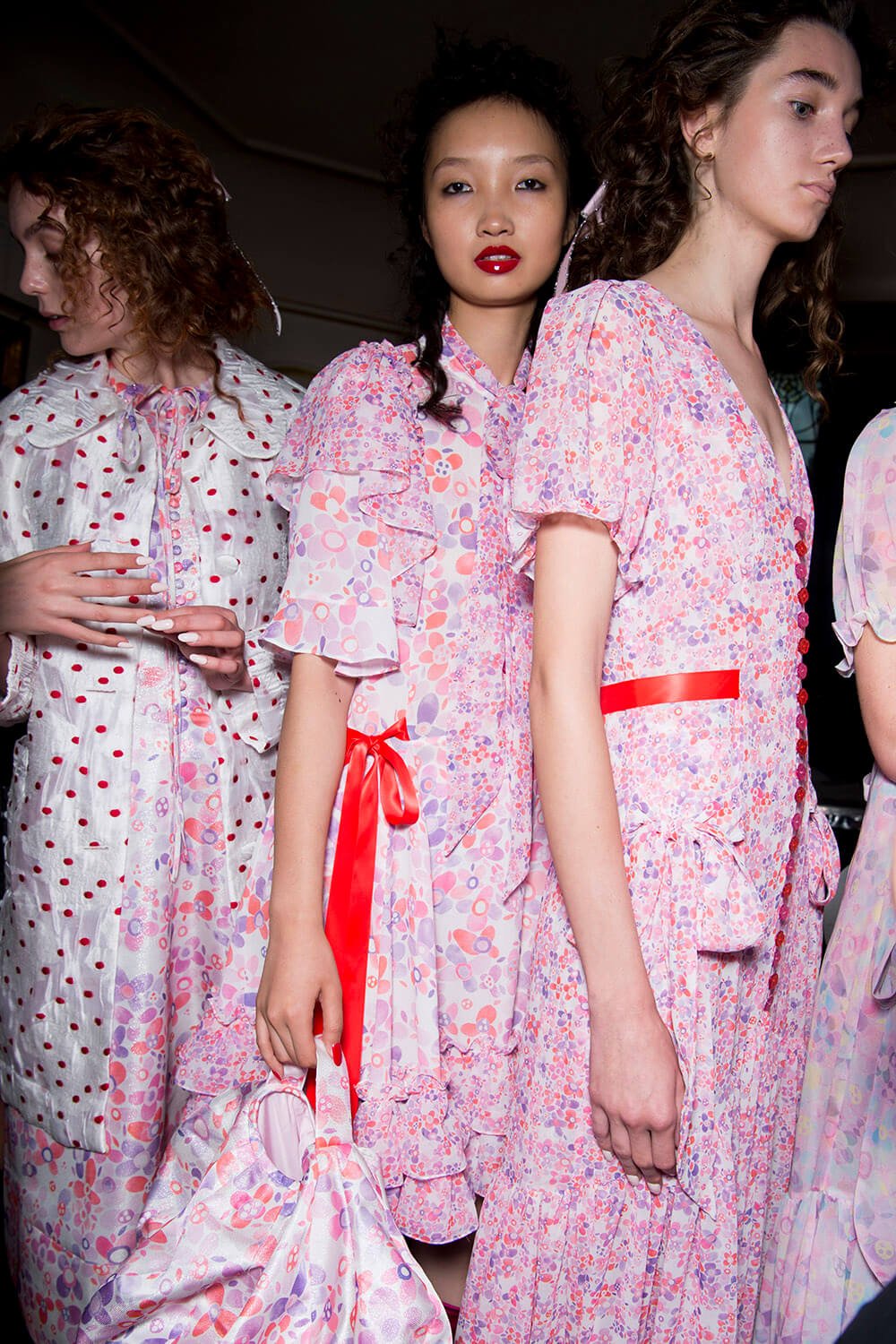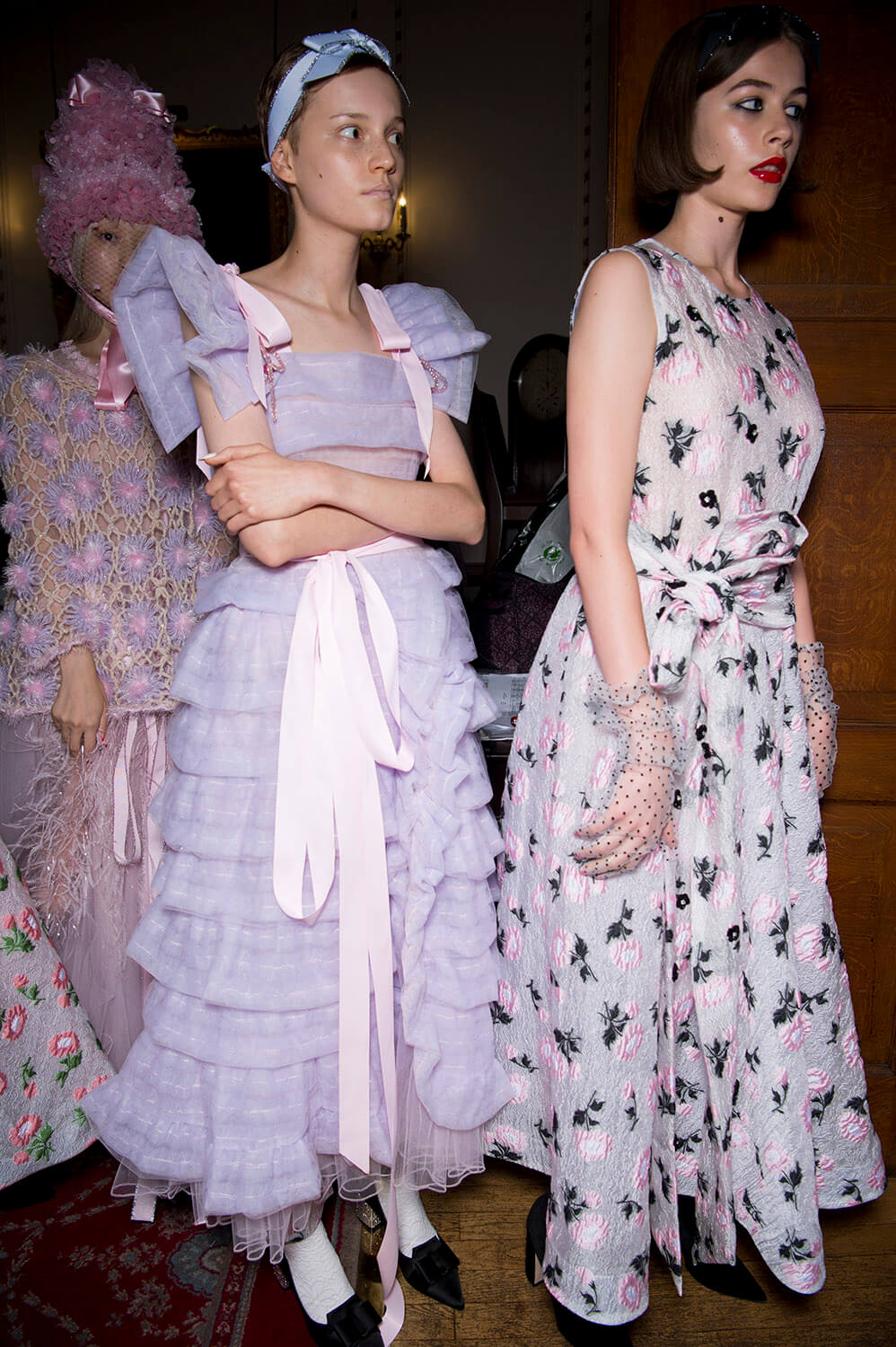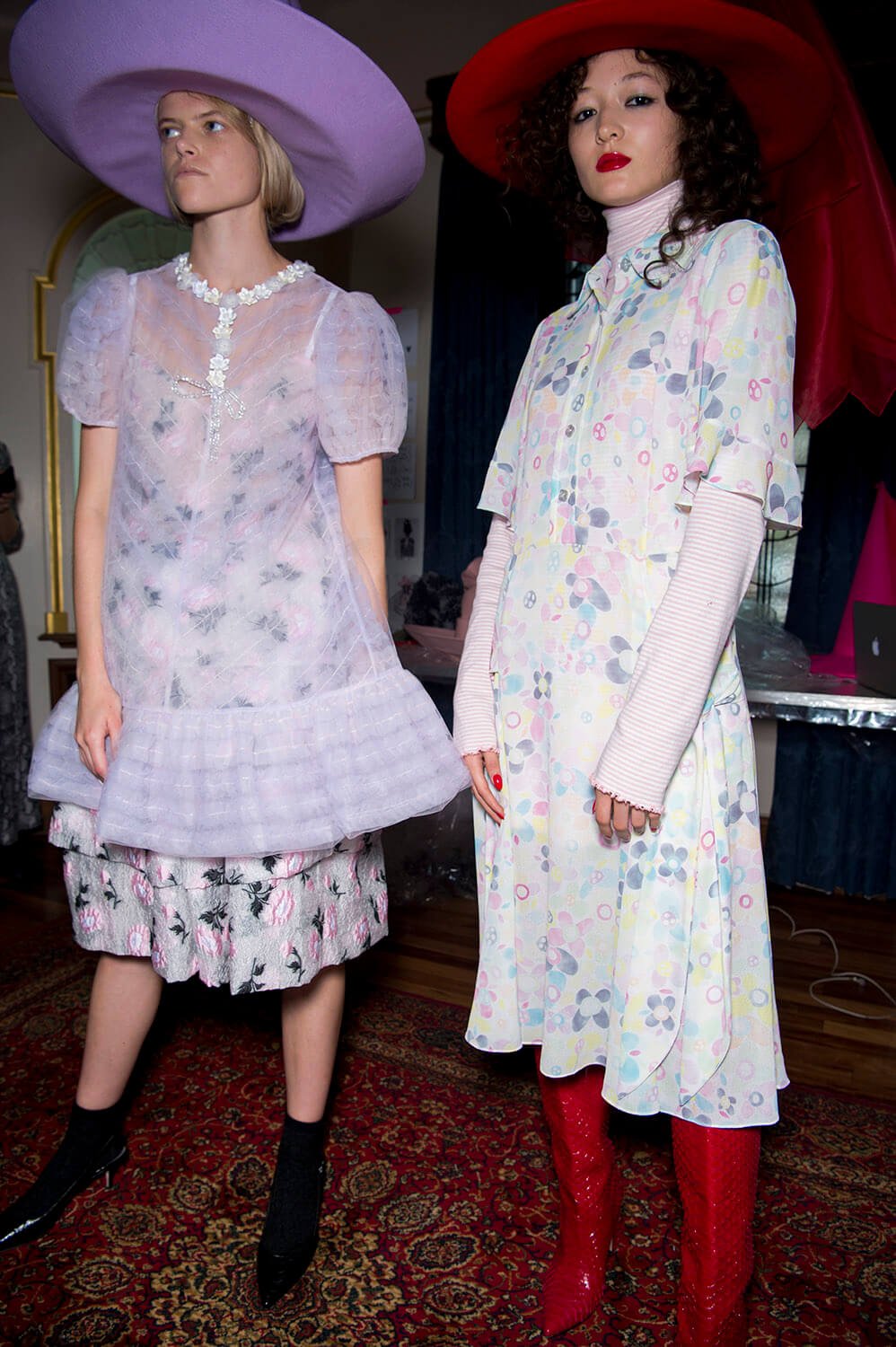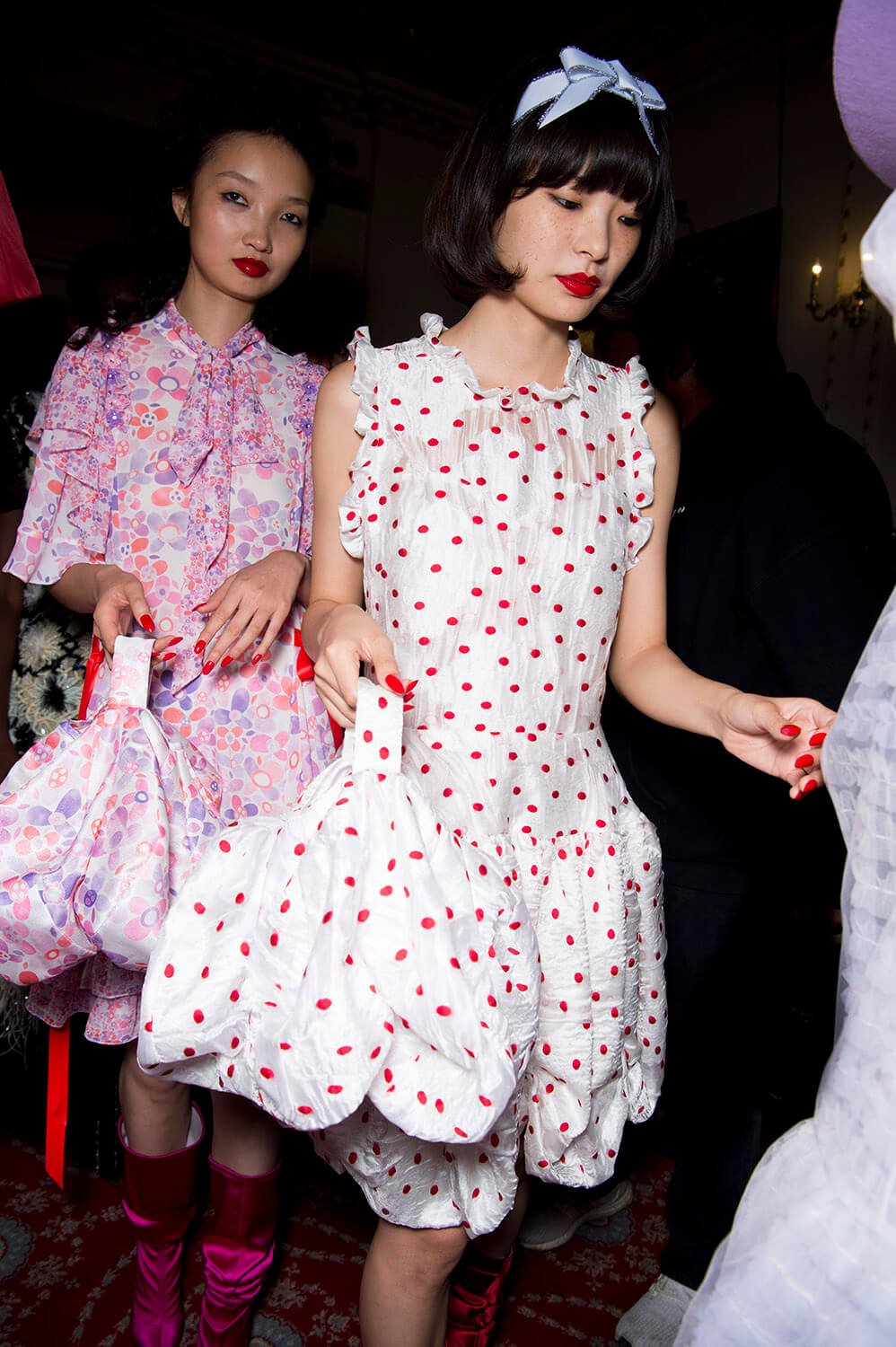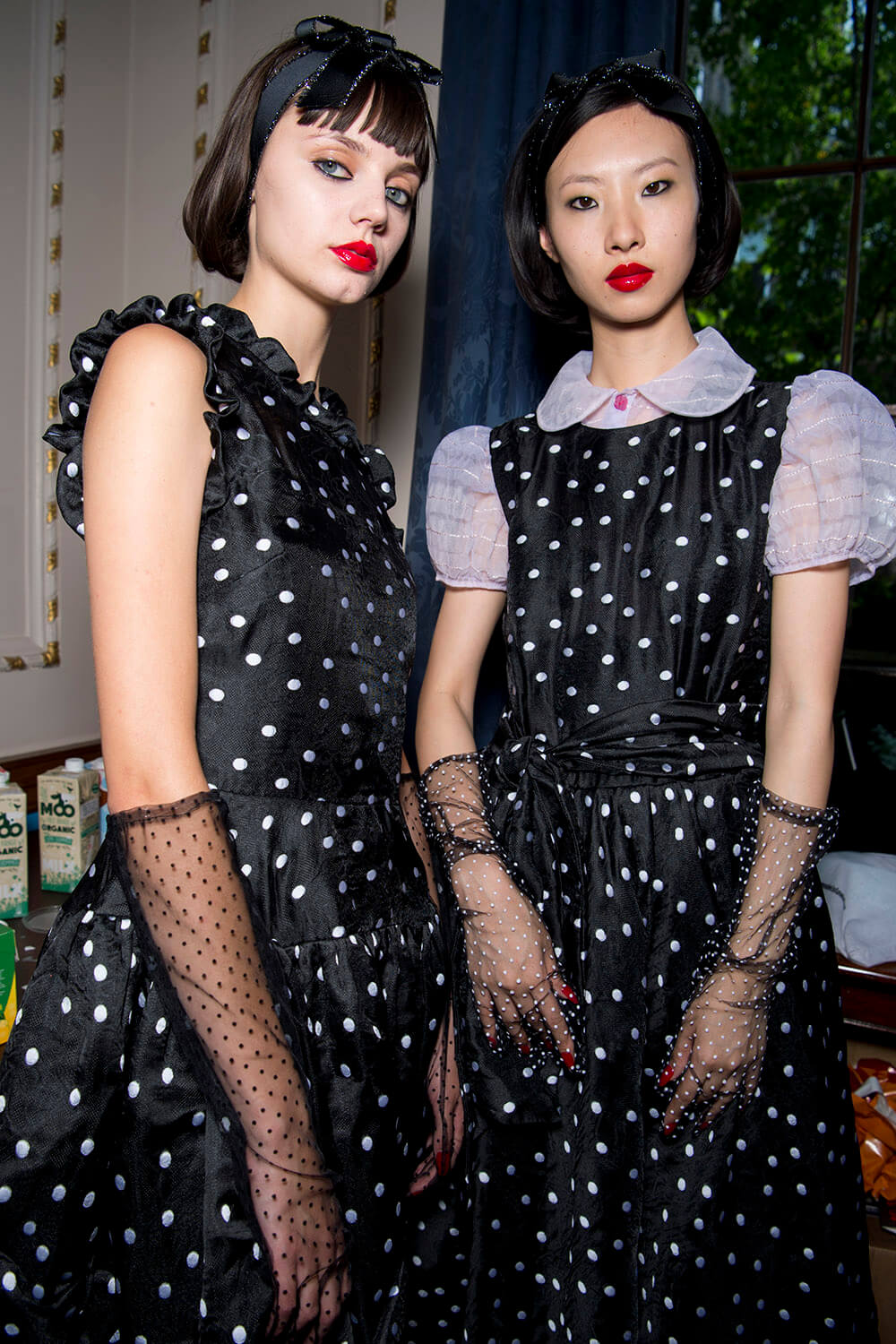 In case you weren't aware before, you will be definitely aware now that Ryan Lo is a complete and utter total Romantic. "I'm someone who is looking for love. Real love. Ridiculous, inconvenient, consuming, can't-live-without-each-other love," read the show notes. Awh! The setting was the dark wood panelled and stain glass-windowed Stationer's Hall and his girl this season was a lovestruck heroine of a fairytale fantasy. She was dressed in a flurry of his signature flouncy and fabulous occasion wear all executed in a pastel-hued colour palette for which the designer most definitely has a penchant. It was a multi-textural delight: crochet vests, tulle skirts, jacquard dresses, plumes of ostrich feathers and oodles of flowing silky ribbons.
Milliner-extrodinaire Stephen Jones created witches hats that came in pinks and purples and alice band-like ribbons were tied in the hair. It was the bouffant-style hats that looked like the estranged lovechild of a grenadier's bearskin hat and a cupcake's frosting, which perfectly complimented Ryan's designs and really stole the show. Looks were completed with Gina pumps, pumpkin shaped bags, polka-dot tulle gloves and some clutched Kiki's Delivery Service broomsticks. The last model accessorised with a glossy haired knight in literal shining armour (helmet, chainmail and all) who guided her down the catwalk. Stop waiting for your prince to come, take action and invest in SS19. In these clothes you wouldn't have to dream of being a princess, Ryan Lo enables you to be a princess. And the best part is that it's without any of the boring responsibilities – eat your heart out Meghan Markle.
Photographs by Jason Lloyd-Evans.