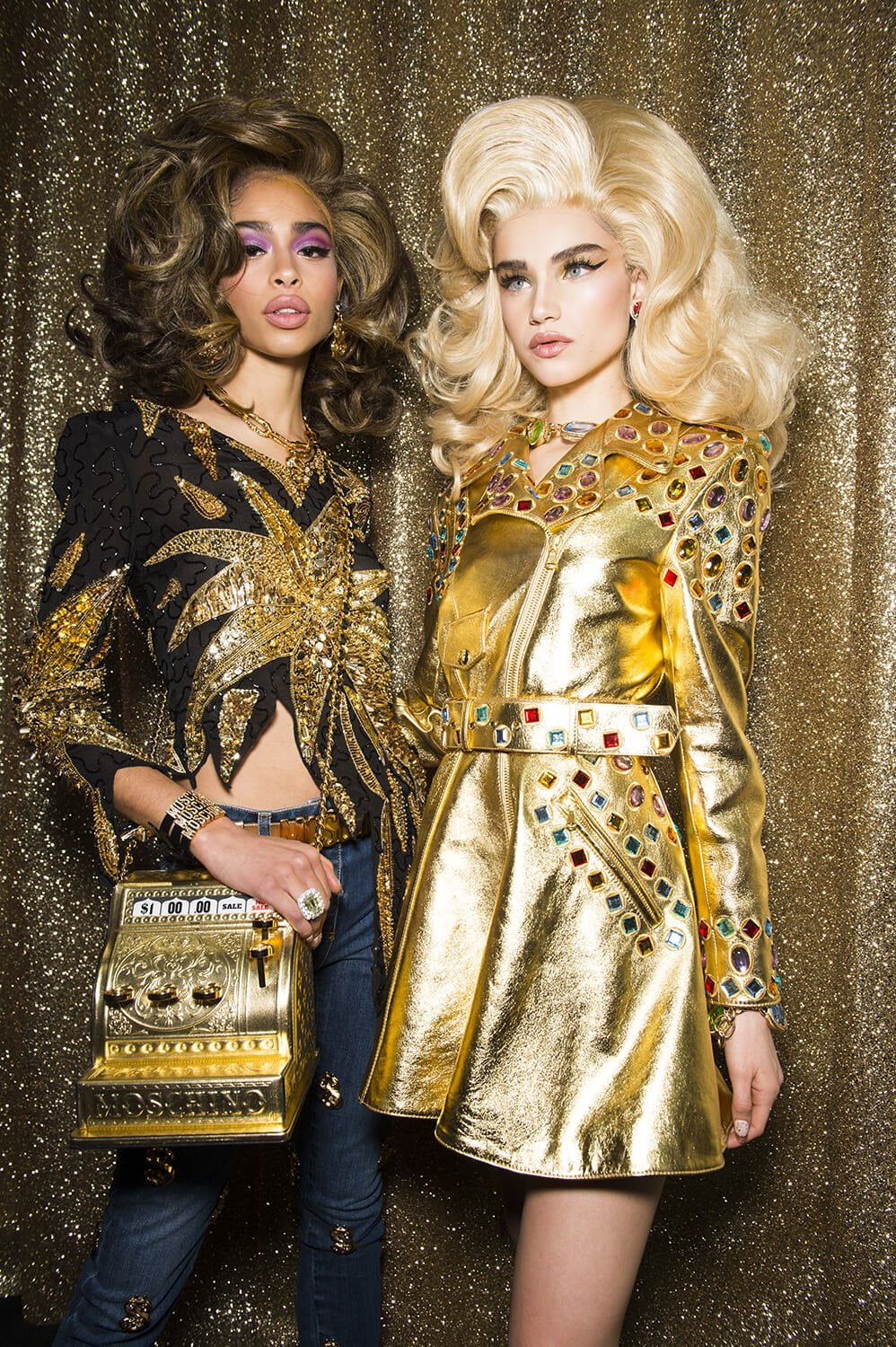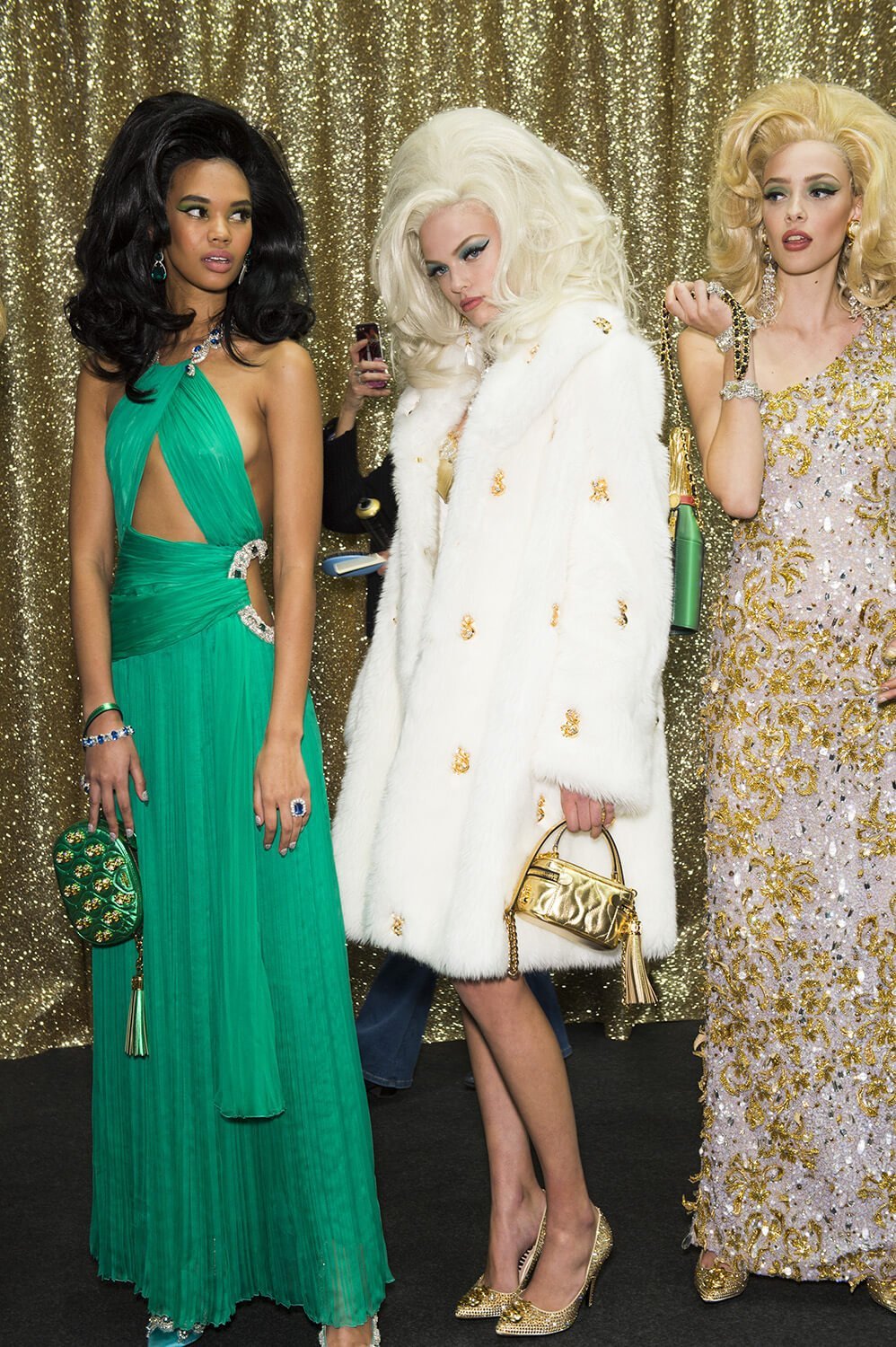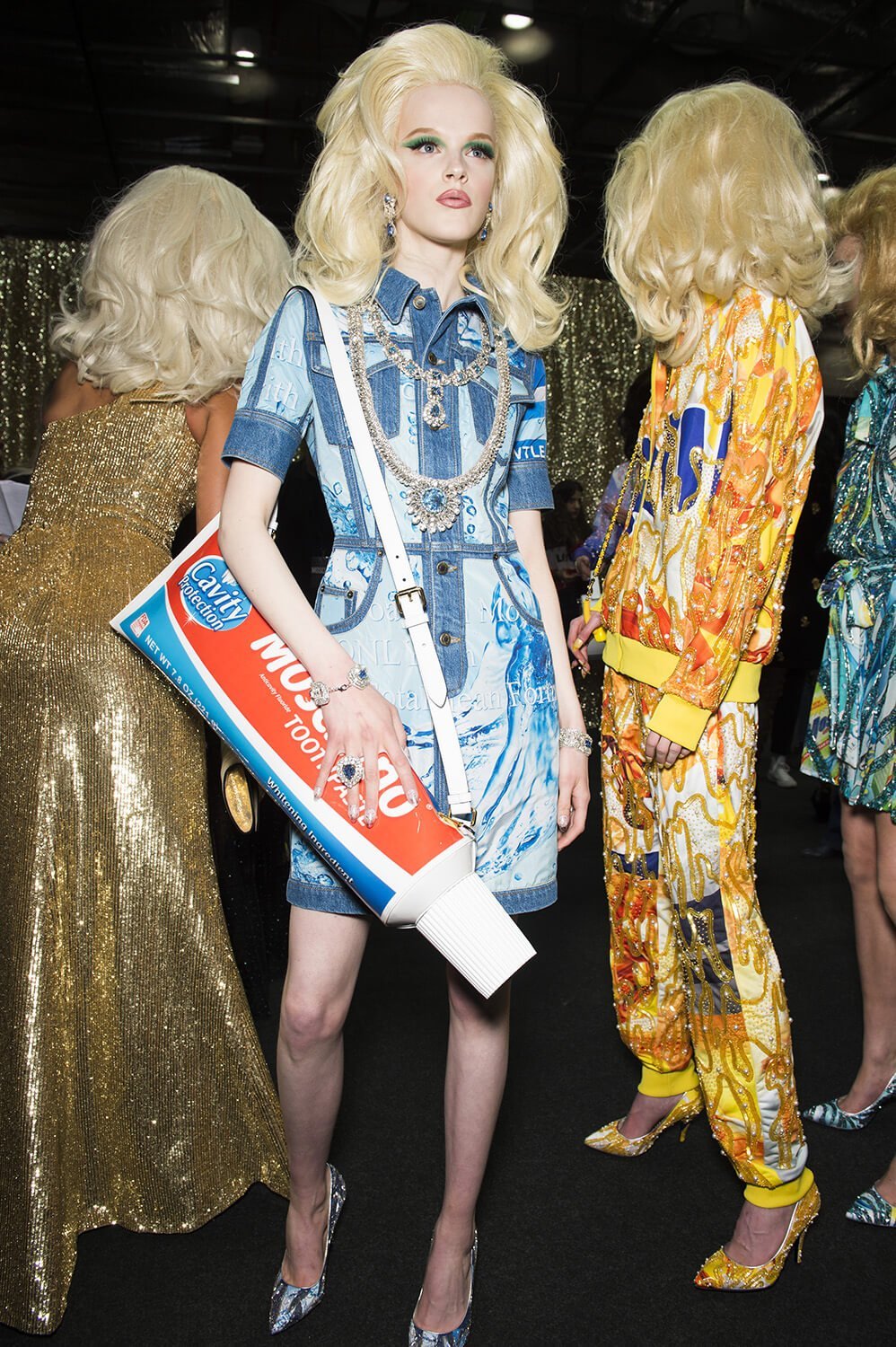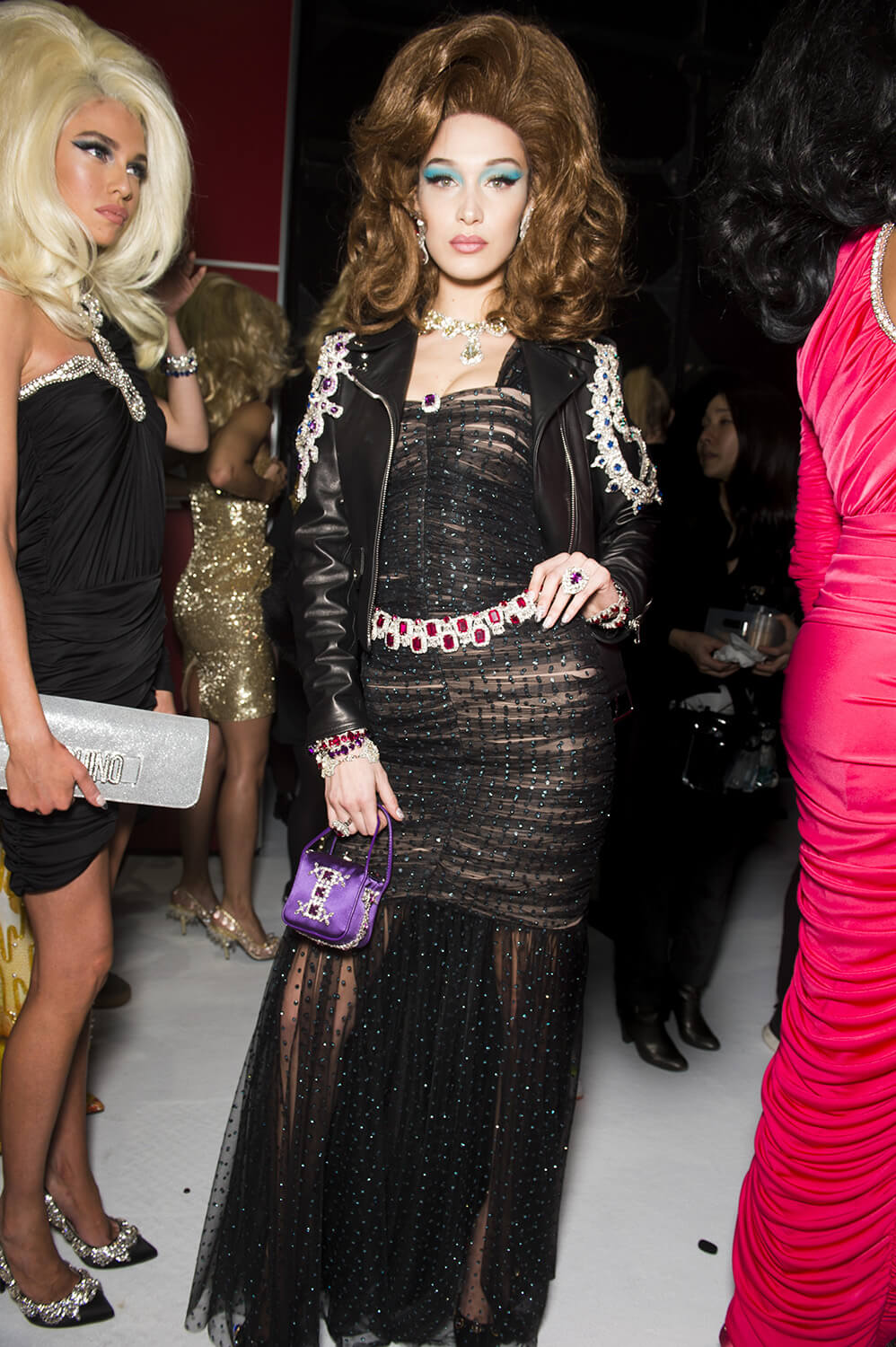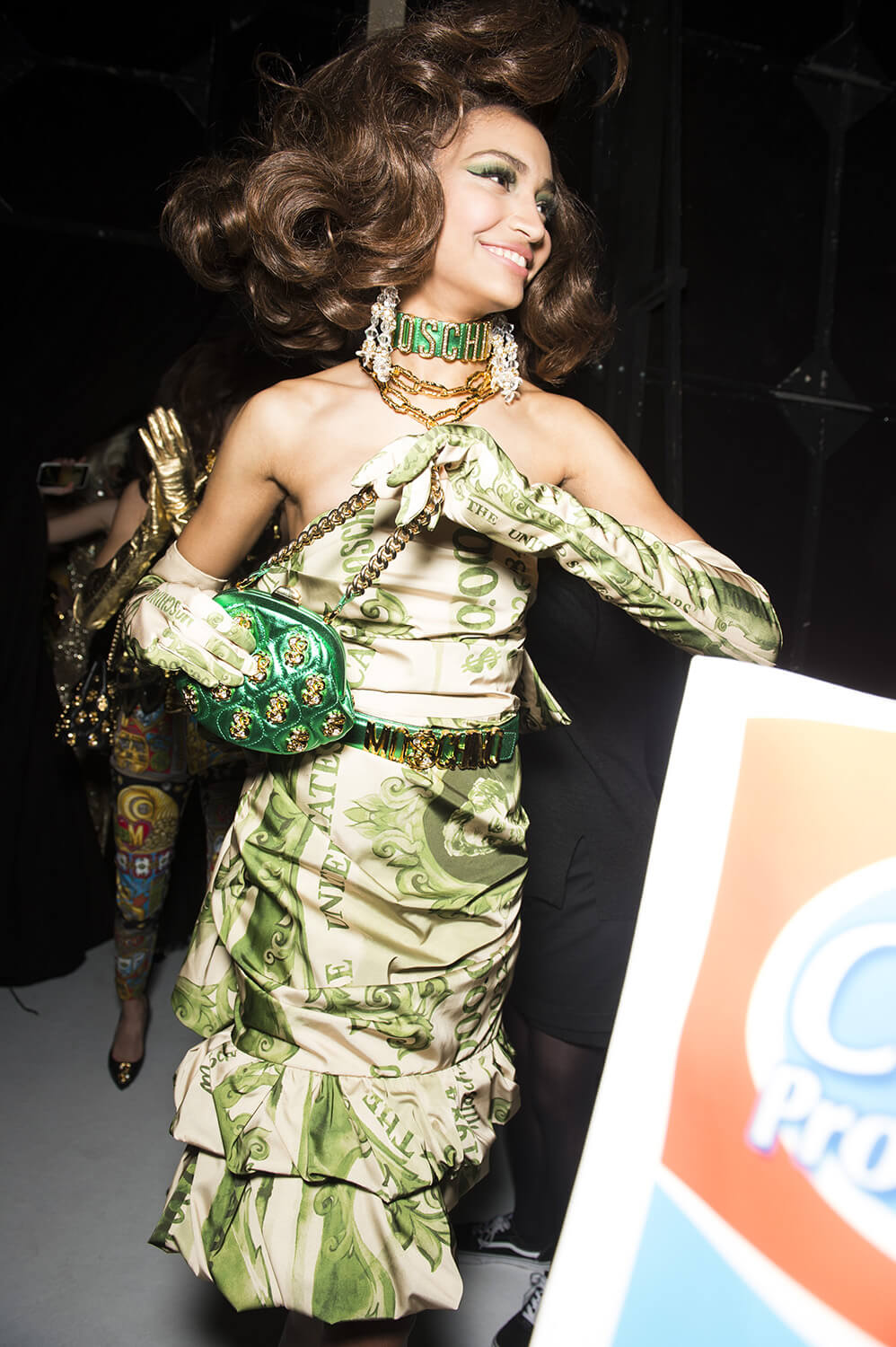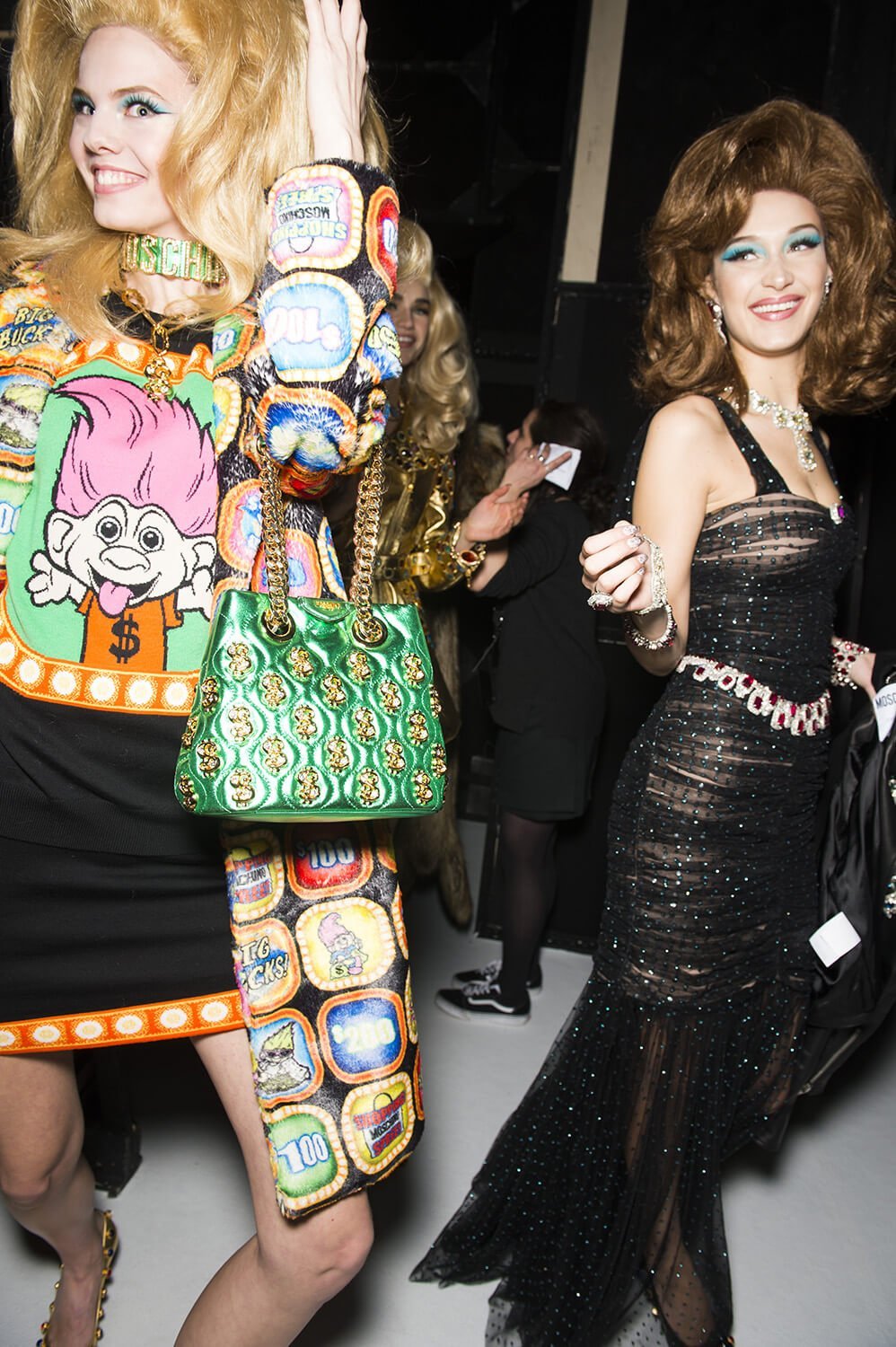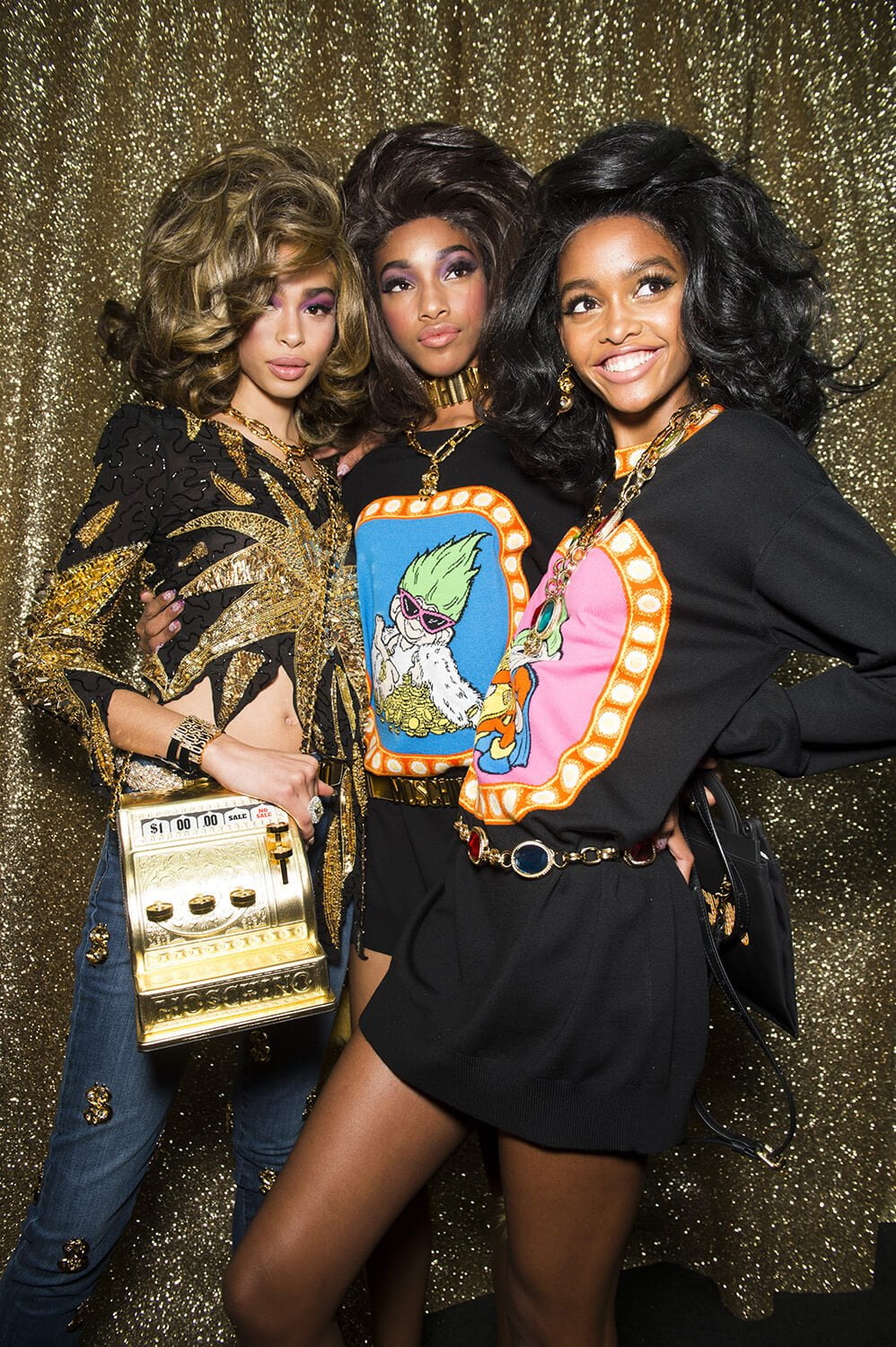 Jeremy Scott knows how to play the fashion game. Wit and wow are his key ingredients and his AW19 Moschino show had plenty. The theme was the American gameshows he loved growing up and the idea of glamour they perpetuated. Queue towering hostess wigs atop supermodels wearing the kind of glittering gaudy "Dynasty" gowns that get a gal noticed. In 2000, Jeremy Scott bid farewell to life in Paris with an epic catwalk based on a game show and models throwing money into the crowd. This was bigger ("it's the biggest set I've ever done") and better – a true testament to how far he's come. Models posed on revolving stages laden with prizes – washing machines, a Ferrari, Tumi luggage, a state of the art treadmill.
He played with the tropes of glamorous gowns and splashed product and money prints over denim. He also revived a slot machine print from the Moschino archive. It's was kitschy and camp – bags came shaped like hairdryers and cash registers whilst Cara Taylor walked in a look that was inspired by TV dinners, complete with sequin peas and carrots – perfect for the lady who wants to make a Moschino meme of herself. Jeremy Scott is winning at life.
Photographs by Jason-Lloyd Evans.