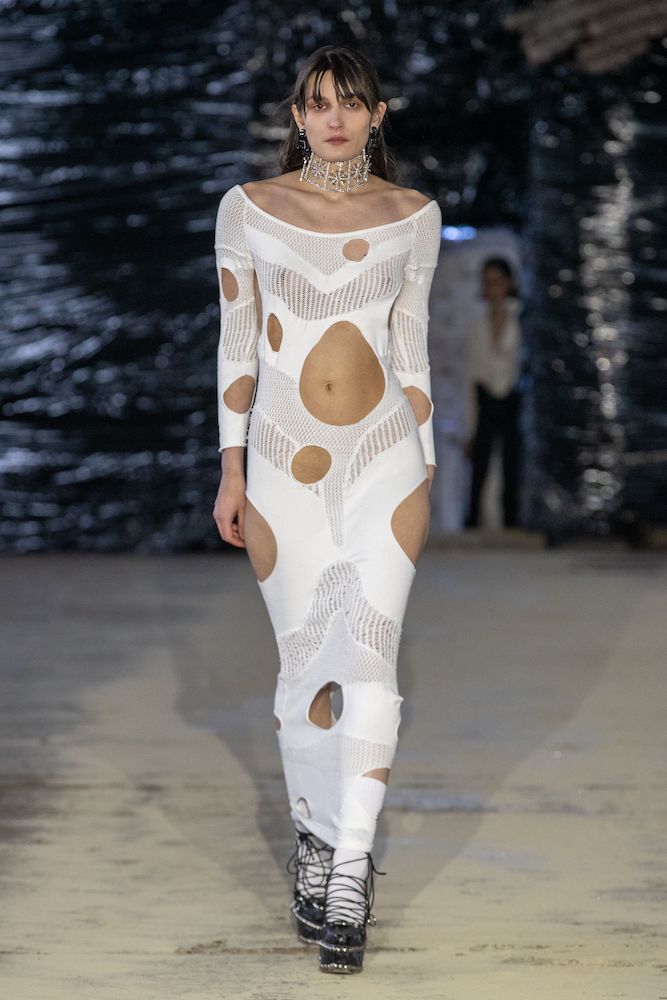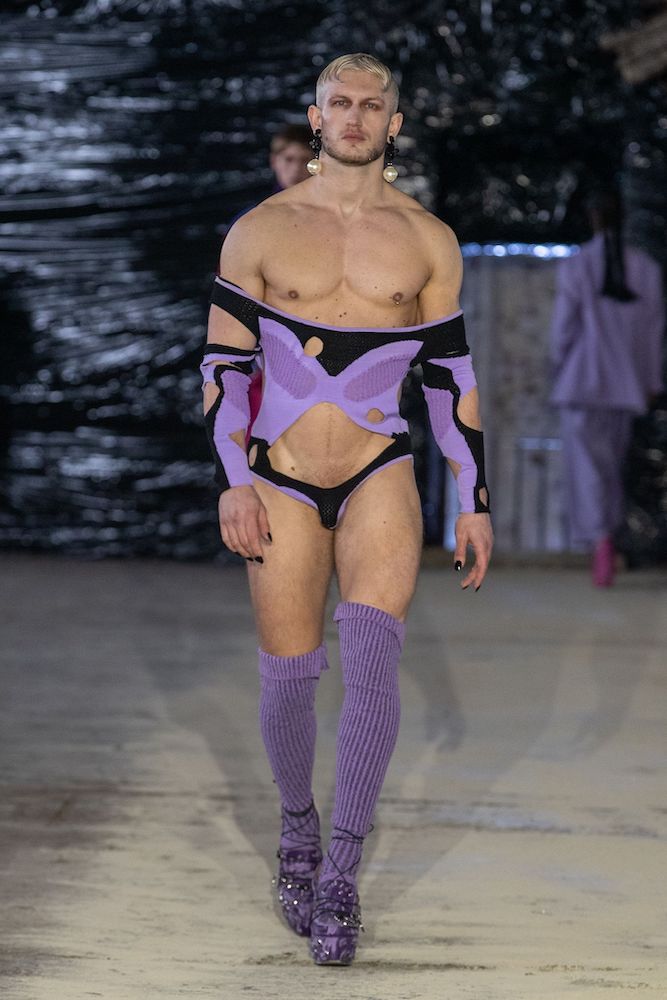 Toned, pale, fit and gothic. It seemed the Edward Crutchley muse this season stumbled out of Slimelight at 4am, reeking of smoke, sweat and glamour. Towering high in embellished, upcycled leather platforms made with Roker, models came clad in a disjointed blend of moth-eaten bodycon frocks, crushed velvet padded bombers and gym pants, as well as nipple clamp earrings and double-breasted duster coats with dramatic shoulders. Crutchley's agenda this season was queering the codes of goth, peppering his show notes with a reading list that included The Queer Uncanny: New Perspectives on the Gothic by Paulina Palmer, and Gothic Queer Culture: Marginalized Communities and the Ghosts of Insidious Trauma by Laura Westengard.
These pieces may look thrown together for a big night out – one buffed-up model wore an arse-baring, shredded leotard and stockings – but Crutchley's technical ability is profound. Dogtooth wool shirts and wrap dresses were met with sculpted bustier frocks and a prom dress draped in a Stevie Nicks-esque hand-crocheted cardigan, accessorised with a broken tiara made by Stephen Jones. Gothic glam, with a regal touch.
Photography by Chris Yates.