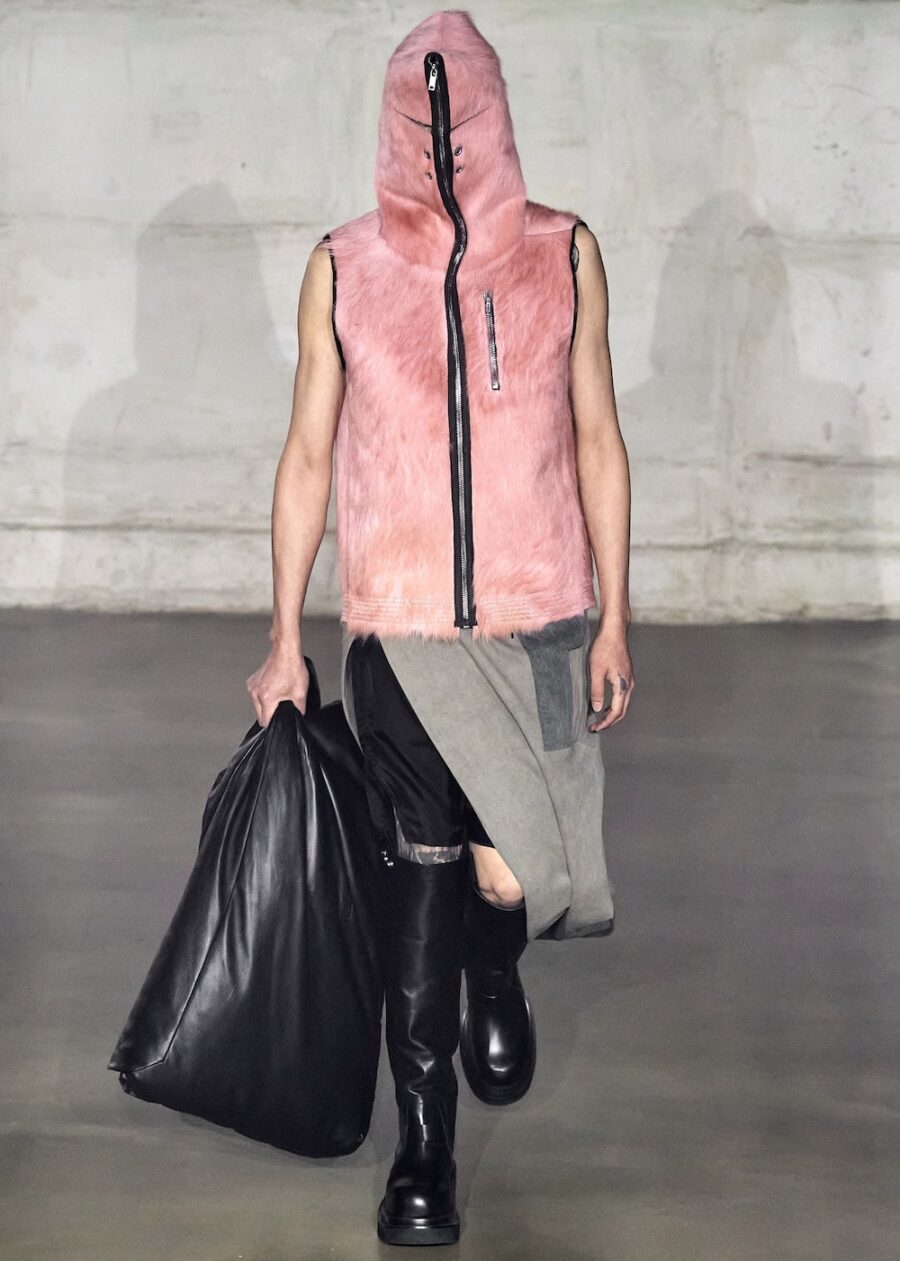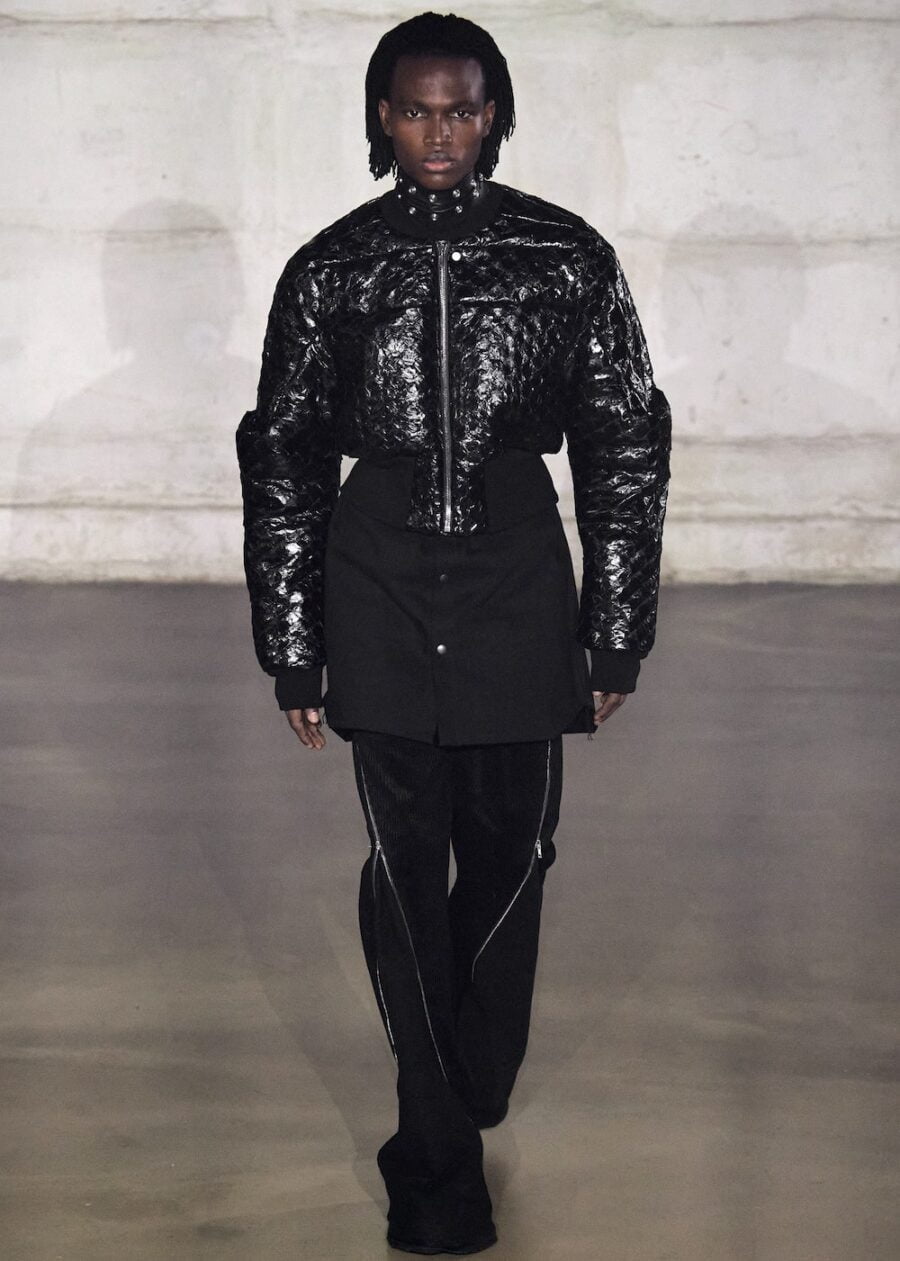 You can't take your eyes off the Rick Owens man. He strides through life, like a law unto himself, trashing conventional expectations as he goes. His gestures are heroic and unapologetically grand.
A trip to Egypt inspired Owens to reinterpret the silhouettes he saw in the hieroglyphs of the ancients into 21st century ceremonial pomp. What does a hedonistic high priest wear in 2022? Owens proposed striking light sabre helmets (which also double as stand-alone lamps), zip-up executioner hoodies, mushrooming down jackets, sculpted duvet coats, oversized duchess satin tailoring, and ultra-masc mega shoulders.
His models carried huge, black leather 'bin bag' sacks and stomped on menacing knee-high biker boots which managed to convey both menace and majesty. 
Photography courtesy of Rick Owens.