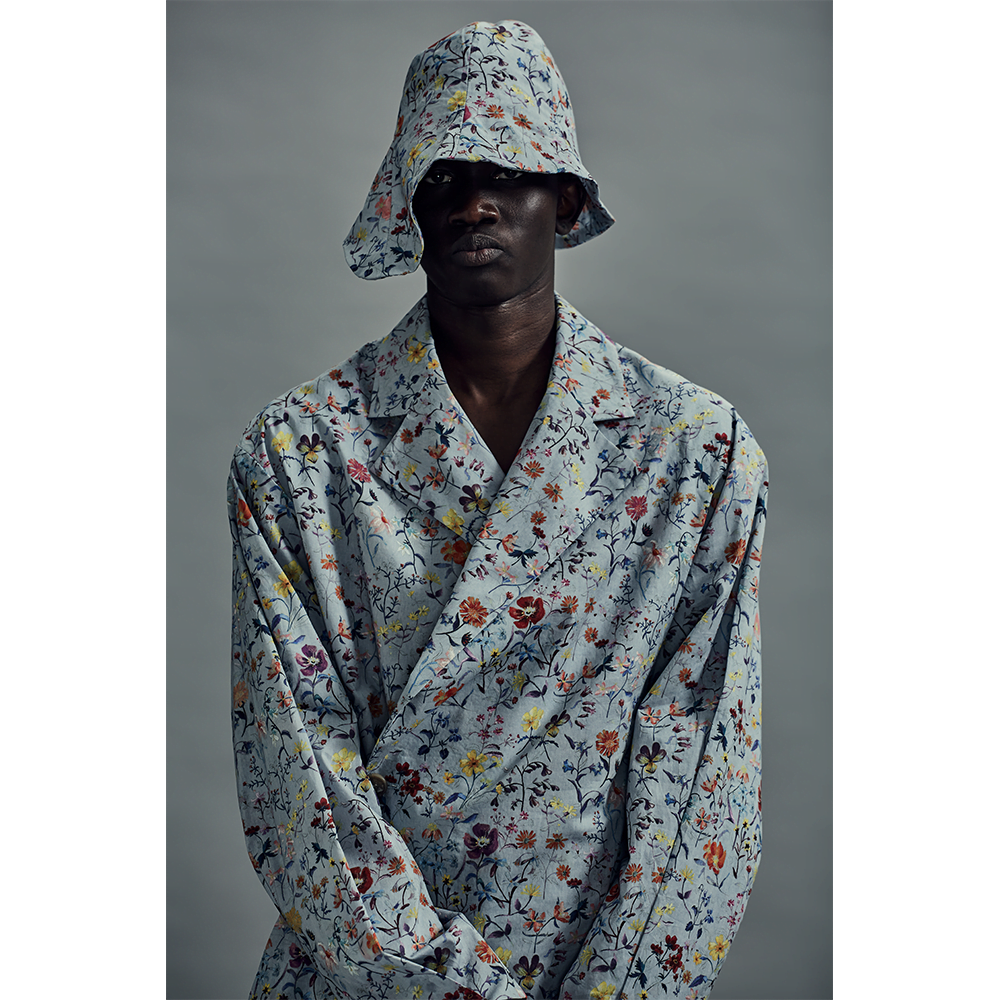 Continuing its work in championing the young designers of the future, three designers from London College of Fashion's class of 2021 have joined Liberty London's Liberty Discoveries. Throughout the program, the creatives were presented with the designs from Liberty's latest AW21 fabric collection and were invited to interpret their own themes and expand their creativity as designers, all whilst using Liberty resources. Each of the talents was provided with fabrics of their choosing, tasked to produce a spectacular range of looks that showcase their individual design aesthetic.
Design by Katie Sorrell – BA menswear
The three designers chosen from LCF are Thi Phuong Thao Nguyen from MA menswear, Katie Sorrell from BA menswear and Hannah Othilie Romberg Marthinsen from MA womenswear, who all worked remotely from Berlin, London and Oslo. The project concluded in the designer's work being displayed in Liberty London's legendary flagship, alongside an exclusive photoshoot created with photographer James Rees.
"For the Liberty London x London College of Fashion collaboration we drew from our graduate collections, and I always knew that I wanted to create something that had a sleek top silhouette, combined with trousers that carried obviously a lot of volume," says Katie Sorrell. "It was a surreal experience to work with Liberty, especially at such an early stage of my work. Going into their beautiful offices and being presented so many amazing fabrics to design with was such an experience. I really loved the process of the project, from start to finish. It's just I think it's a really good platform to give a graduate – it's definitely going to do wonders for my work." 
Design by Hannah Othilie Romberg Marthinsen – MA womenswear
Top image: Design by Thi Phuong Thao Nguyen – MA menswear. Photography by James Rees.