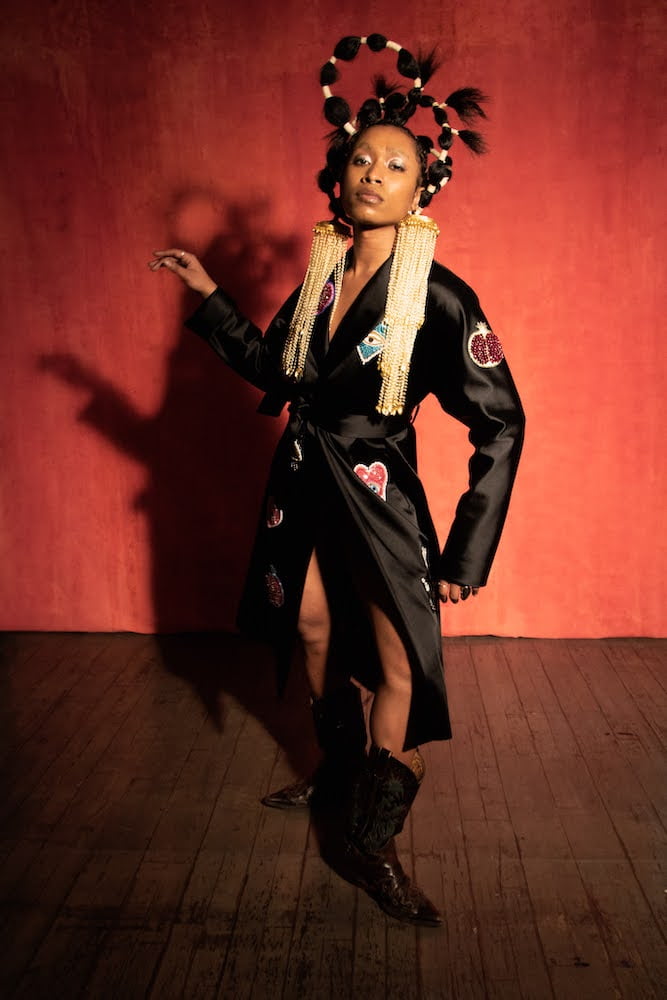 "The pandemic has given me space to pause, take stock and rebuild. Not in a capitalist, 'I win, you lose,' way. More with partnerships and collaborations," says Osman Yousefzada. He has used lockdown to restructure, so that there's, "human value from weaver to wearer." He's reconfigured his business into two separate brands.
The Osman Yousefzada line, showing at LFW, is his art-house brand, collaborating with a global array of artists and creatives. It has a political, social message and a sustainable make. Osman Aljebra, launching in June, is Osman's answer to the high street, delivering sustainable, designer cuts and Osman classics at affordable prices and sold direct to consumer or through a small network of retailers. This resourceful designer is making it work for him.
He unveiled his AW21 Osman Yousefzada collection with a film. Entitled I'm Coming, it was made via Zoom, with three collaborators. In London, trans activist and dancer, Sakeema Peng Crook, led a ritual aimed at promoting unity, healing humanity and curing our overconsumption. At the same time, from St Vincent in the Caribbean, the musician and artist, Eniye Daisy Kagbala, lent her voice, whilst in Karachi, Pakistan, Tabla artist Naresh played his percussion.
"There is a political undertone. They said the sun never set on the British Empire but the sun does set in this film," says the designer who co-directed the short with the artist Zoe Marsden. The clothes bring together eastern artisanship and western cuts. The stand-out pieces are the coats, hand-embroidered in Uzbekistan – each one took 50 hours of embroidery to make. There are jackets embroidered with talismans patches, such as the protective hand of Fatima, 'Nazar' (Evil Eye). Throw in Rajasthani, hippie mirror tops and marble-print dresses bearing an image of the eye of Elizabeth Taylor and you have distinctive clothes for distinguished women.
Photography by Hidhir Badaruddin.