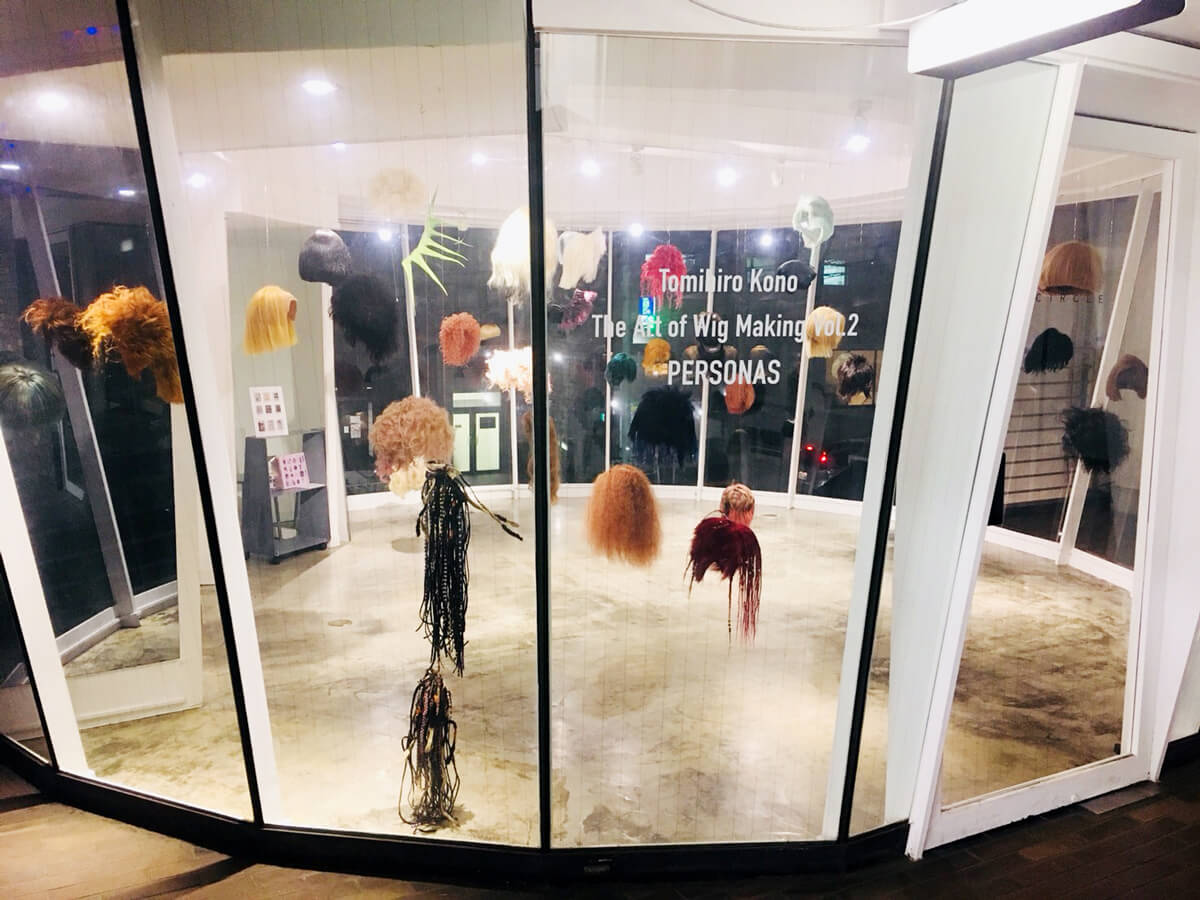 Whether you're a Halloween queen, a full-time drag queen or just someone who loves to dabble in the act of temporary changing your locks – you oughta know who Tomihiro Kono is. Once a long-term collaborator of Junya Watanabe (remember those vinyl headpieces?), Kono has since expanded to all things above the neck, from hair styling to wigs and headpieces, even releasing, a book on his artful hands. This is the man you should trust when it comes to your head. And in case you needed further proof, there's a gallery in Japan hosting an interactive exhibition of Tomihiro Kono's wigs.
After his last year's show in Paris, Kono just opened the second edition of his The Art of Wig Making project under the title Personas at the Circle gallery in Tokyo. Continuing on from the same concept of floating wigs ready to be tried on, the Japanese hair master created styles paying tribute to different 1980s pop-stars. For a few seconds, you can embrace your inner Cyndi Lauper or Boy George, proving just how much a set of hair contributes to the personality. "It's a way of self-reflection by presenting how you look and how you want to be looked at by the others," the exhibition notes say, focusing this experience on body modification for the sake of expressing any of your inner personas. We don't wear the same exact pair of trousers or shoes every day – why would we have to wear the same set of hair? Wigs are not just for Halloween, and Kono is working on proving to the world this is something more of us should embrace. Slap a pile of giant ginger curls on and shante down the street – even Jinkx Monsoon will be jealous… To Tokyo we go!
Tomihiro Kono's The Art of Wig Making vol.2 'Personas' is open at Circle Gallery in Tokyo, Japan until April 27th.