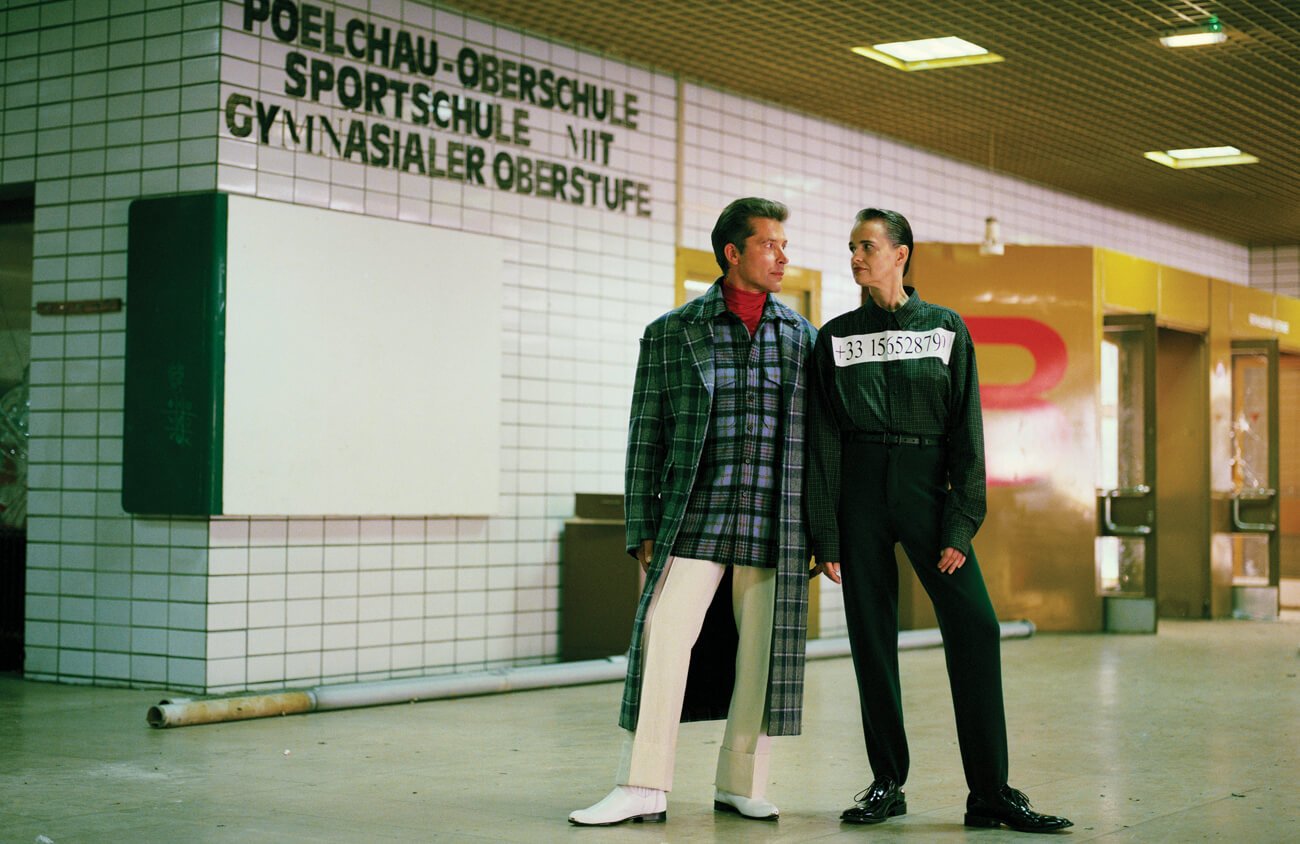 If you haven't heard yet, fashion's (and Raf Simons') favourite film was brought back to life on the cover of the latest issue of Ten Men. Christiane F. is a 1981 flick based on the life of Christiane Vera Felscherinow, a German actress and musician whose drug-fueled teenager years in Berlin inspired two German journalists to ghost-write her autobiography. The film starred Natja Brunckhorst as the title character and Thomas Haustein as her love interest Detlef, both young actors with barely any experience in film. Immediately after their release, the film as well and the book gained a cult status in pop culture for its particular visual storyline as well as the important dialogue revolving around the use of hard drugs and prostitution.
Fast forward to February 2018 in New York, Raf Simons is showing the Autumn/ Winter 2018 collection for his eponymous brand. The whole collection was one major homage to Christiane F. From photographic prints of Christiane and Detlef in film stills to "drugs" written out on jumpers and t-shirts as well as the general aesthetic of the collection – the spirit of the film was lifted from the screen and unleashed into the context of fashion. It's needless to say it was one of the major moments of the season.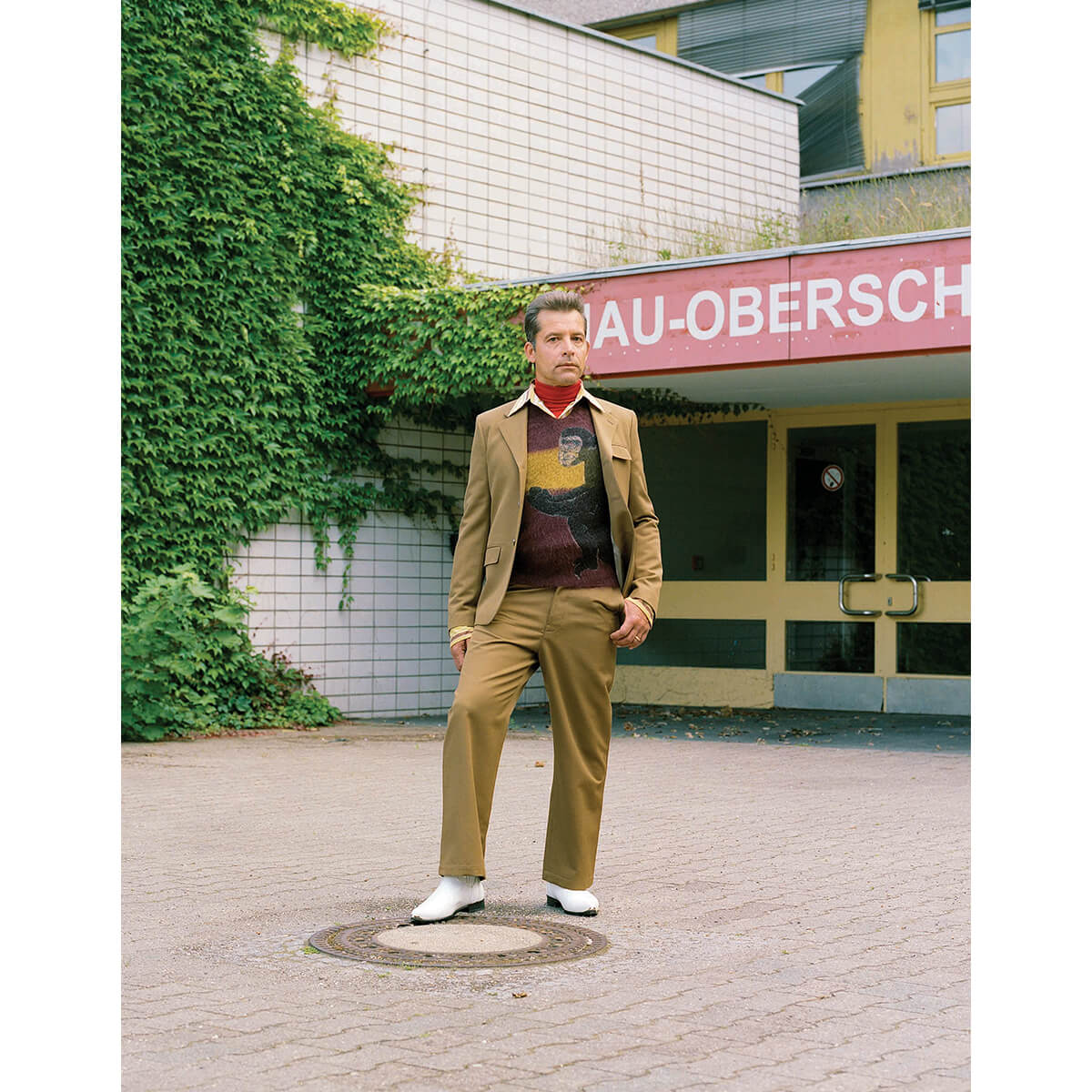 As soon as the show happened, one particular photographer instantly created a plan. "I had this idea that I wanted to photograph Thomas Haustein for something at some point for over 10 years, and when I saw this collection I knew this had to be it. This was the time." That's Fumi Nagasaka. The Japanese-born, NYC-based photographer and a Ten Men contributor is the brain behind the Christiane F. cover of the new issue. She first became obsessed with the film about twenty years ago when she first watched it. "I was always telling people that was one of my favourite movies," she remembers. One day, thanks to one of her friends, she discovered an online interview with Thomas which was done over the phone. At that point, the German actor was completely outside the public eye. Christiane F. was his only ever film, and he is now working as a social worker, giving "drug advice and psychoanalytic social therapy for addiction." Just as she read the interview, Fumi saw an opportunity. "I sent him a message saying I'm a big fan of the film and how it was so important for opening up my creativity." Surprisingly for her, Thomas replied: "Thank you for your message, let me know when you come to Berlin next time." And she did.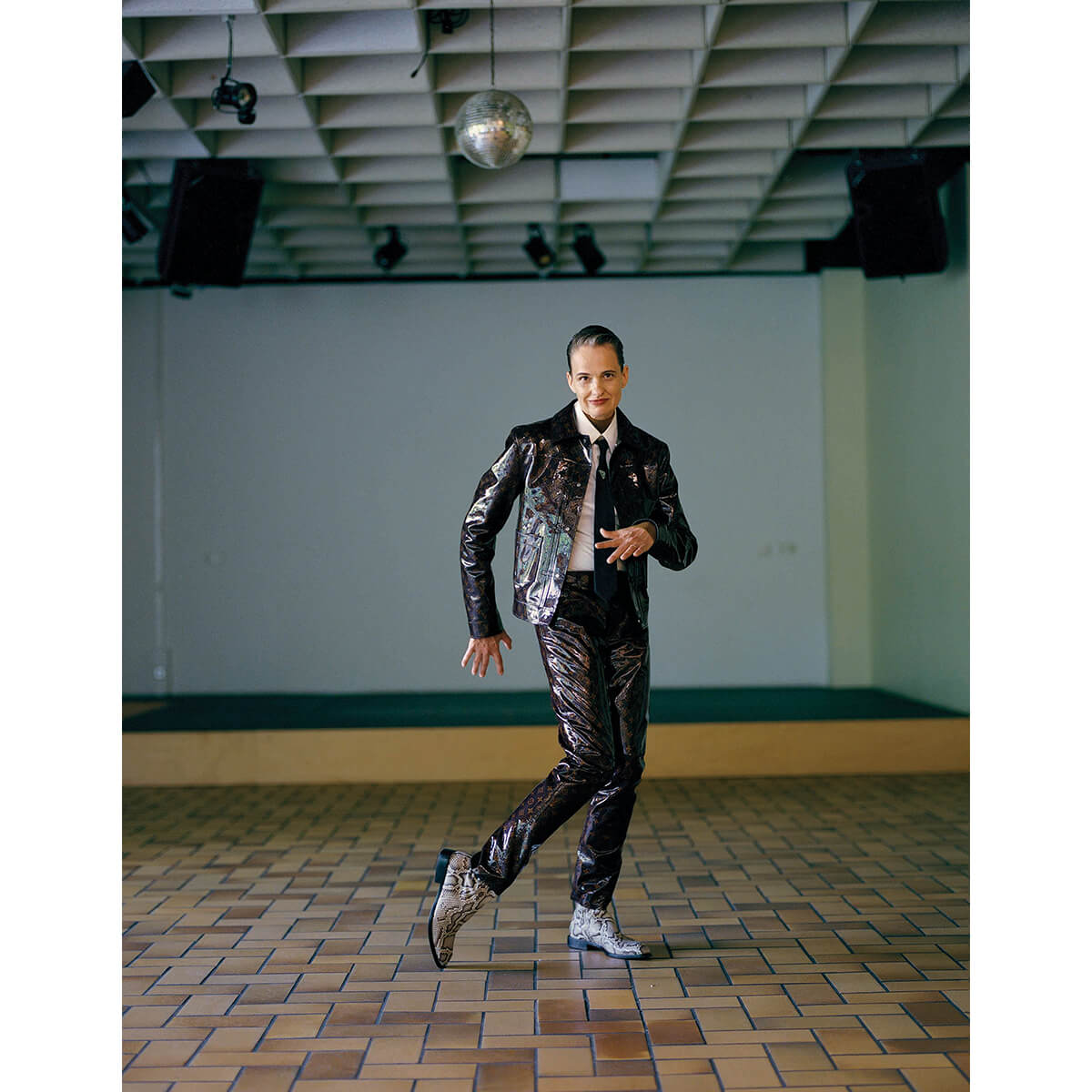 Thomas took her on a motorcycle tour of Berlin next time she was there, and they stayed in touch ever since. When Fumi first saw Raf Simons' AW18 collection, she contacted Thomas in Berlin, explaining she would love to do a shoot with him wearing the looks. "He's not a fashion person so I had to kind of explain to him what happens next," she says. What happened next was the usual pitching process and that's where we come in. Ten Men was (of course) on board with featuring this major moment both for fashion and Fumi personally, along with stylist Victoria Sekrier who was going to style the shoot.
But the creative development didn't stop there: "As soon as we started to build idea, I thought – why don't we get the woman who played Christiane in the film?" She asked Thomas and even though he hadn't really stayed in touch with Natja, he knew what she was up to. "She is a screenwriter for German films – she's been working a lot and she is really busy," he said. Fumi sent her an email and told her exactly how much the film and her role meant to her, and – yet again – it worked. She jumped on Skype with Natja and a long conversation about everything from art and photography, to her personal inspirations and views ensued. "I was telling her pretty much everything about myself," Fumi told me. What did Natja say? "I really like your work and I really liked talking to you so let me know what I need to do in order to be in this story."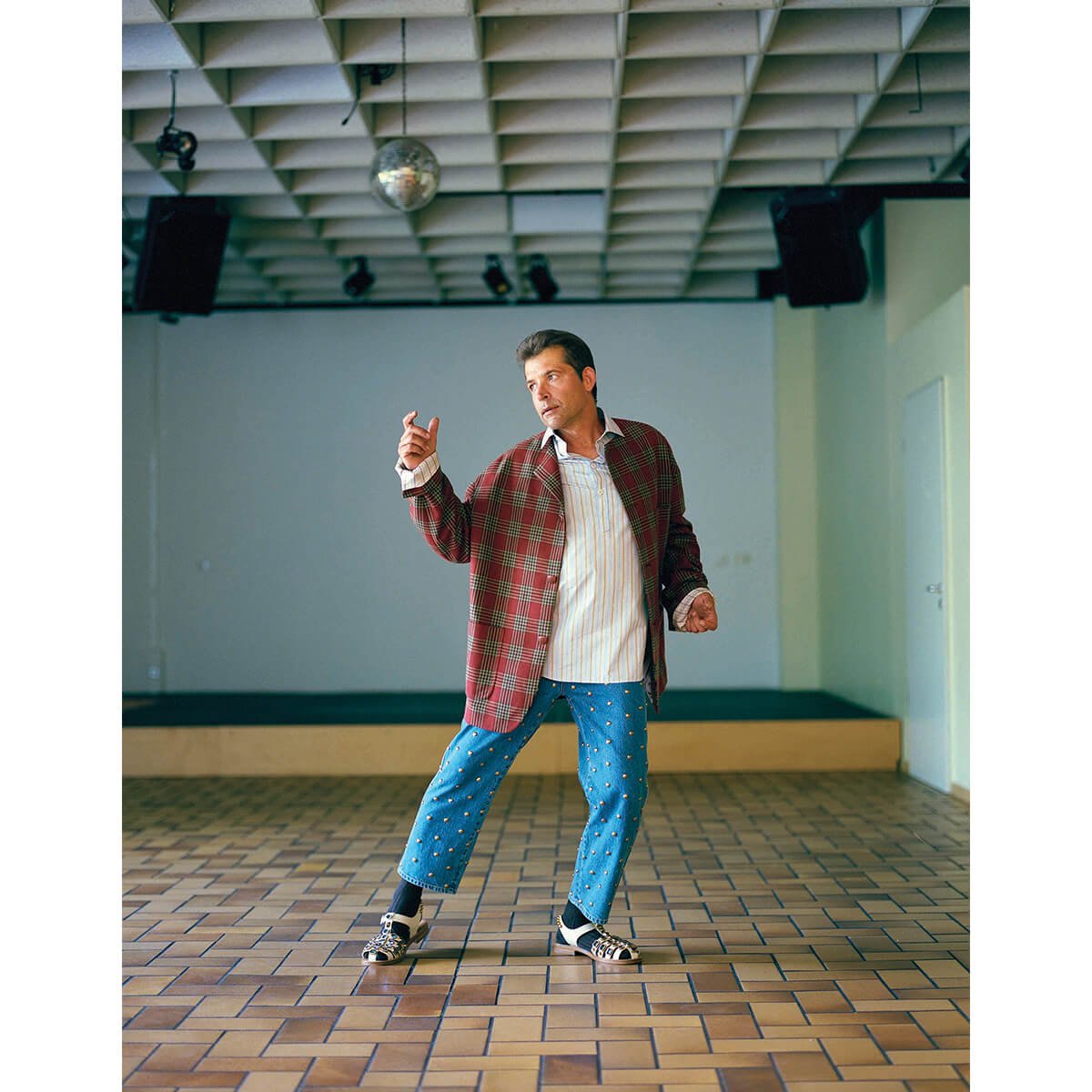 The next step was location scouting in Berlin. Thomas offered to help Fumi and once again took her around Berlin. This time the purpose was finding backdrops for the shoot, both inspired by the film as well as some interesting places around the city. "Thomas had never done any fashion editorials so at first he didn't really understand what I was looking for so he took me to old Berlin places – but the ones which have now become touristic" Fumi remembers. Fumi decided to sit down with Thomas and explained every detail of what she wanted, and so he took her to his childhood neighbourhood on the outskirts of Northwest Berlin. His mum's home filled with Christiane F.-era photos, a youth club, an abandoned school (a derelict wing of a functioning one)… Fumi hit a location goldmine, one that brought in another layer of personal emotion to the project.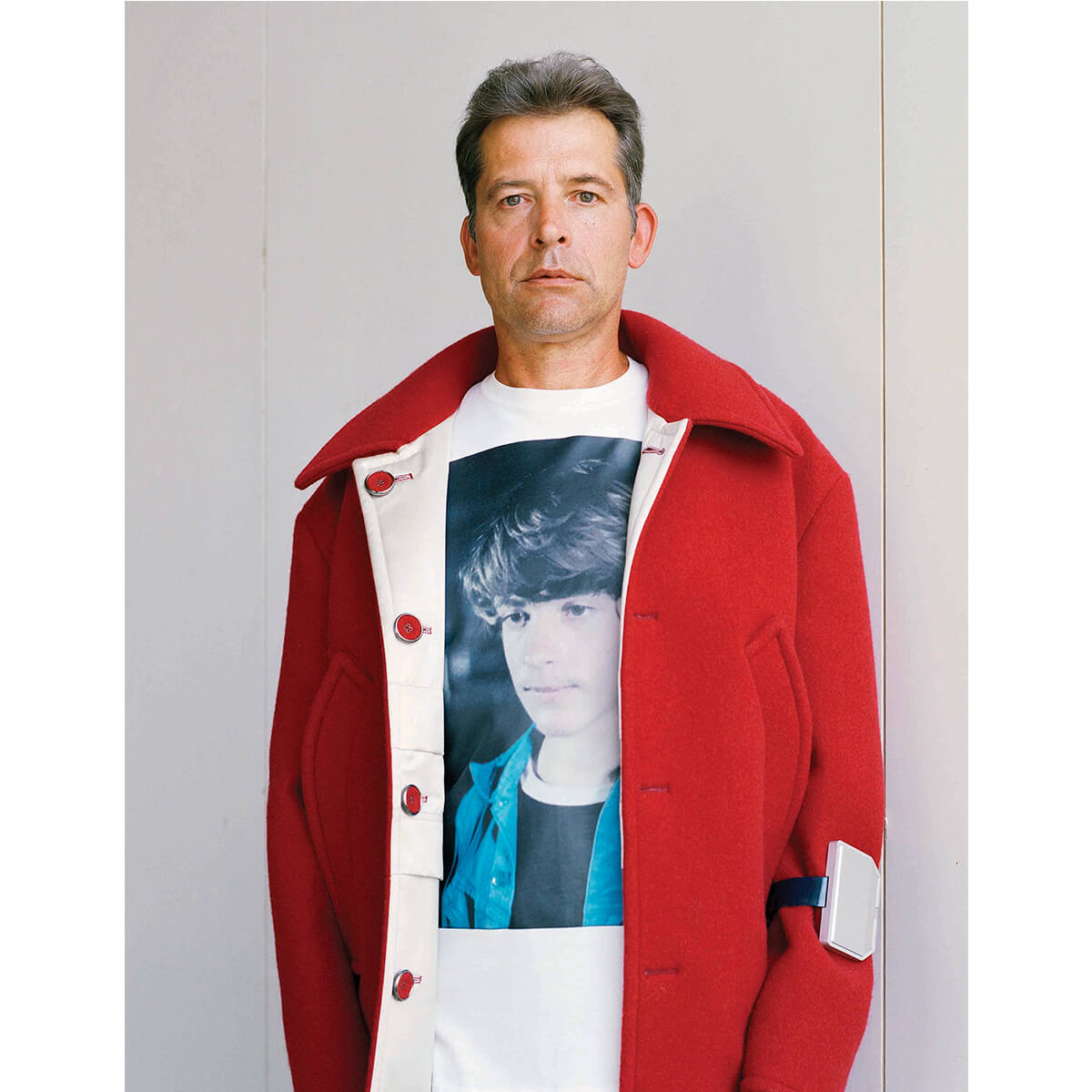 Everything was set for the shoot. It was supposed to be spread across two days, with one of those having Natja come in from Hamburg for the day. But as it happens, a personal matter intertwined. Natja was unable to come and at a certain point, it even looked like she would completely had to pull out. But Fumi's dedication to the idea ended up figuring things out – they shot Thomas around Berlin (including the actual Bahnhof Zoo where the film is set) and in his old neighbourhood, while Natja came in just for three hours. "She is an artist and she really understand photos and what I wanted, so she was so easy to shoot," the photographer describes the moment. Despite all of this, the final outcome was nothing but stunning. These images showed the power of fashion beyond just the clothes and the visual – it was about a number of personal stories merging together into one big moment, ready to be shown to the world.
"I did so much and worked so hard. I think it has to do personality because I was very honest and sincere and perhaps they felt my sincerity. Finally, I was really inspired by doing the story and despite it being such an exhausting experience, this is one of the best shoots I've ever done in my life," Fumi says. We applaud, happy Ten Men could be part of this amazing experience that embodies the theme of the issue – quiet luxury – down to a T. Now go rewatch Christiane F. and buy yourself a copy of the new Ten Men, you won't regret it.
Photographer Fumi Nagasaka
Fashion Editor Victoria Sekrier
Hair Kalle Lund at LundLund for Oribe
Make-up Manu Kopp at Artlist using Laura Mercier
Talent Thomas Haustein and Natja Brunckhorst
Photographer's assistant Ronald Rose
Fashion assistant Millie Cullum
Make-up assistant Michi Schietzel
Production Taka Arakawa and Sara Juric