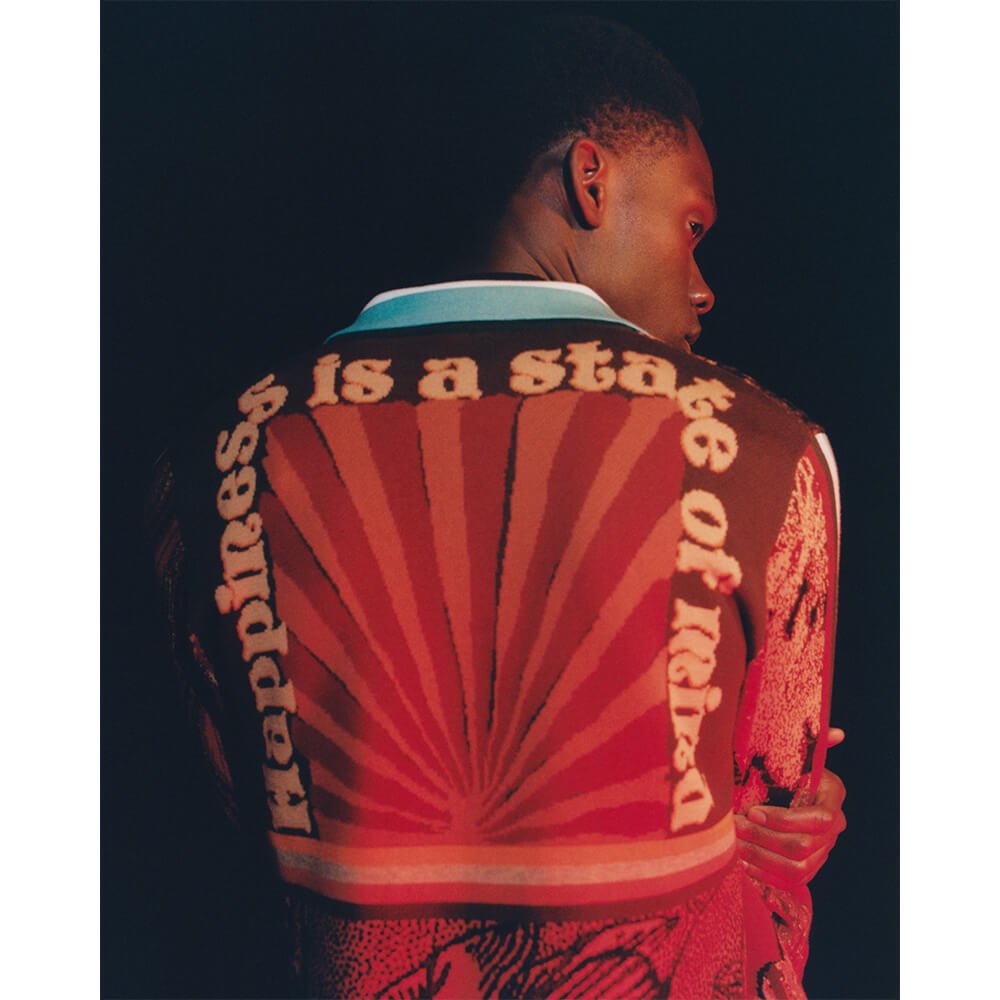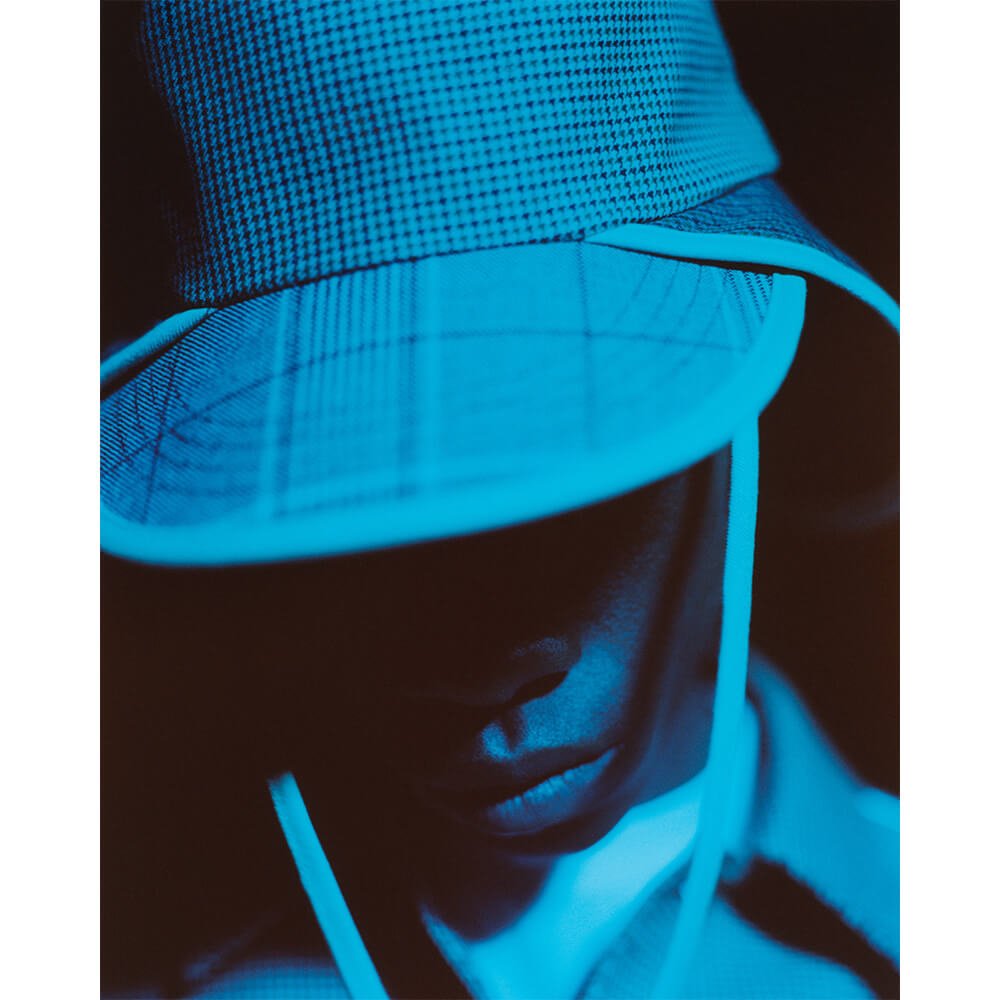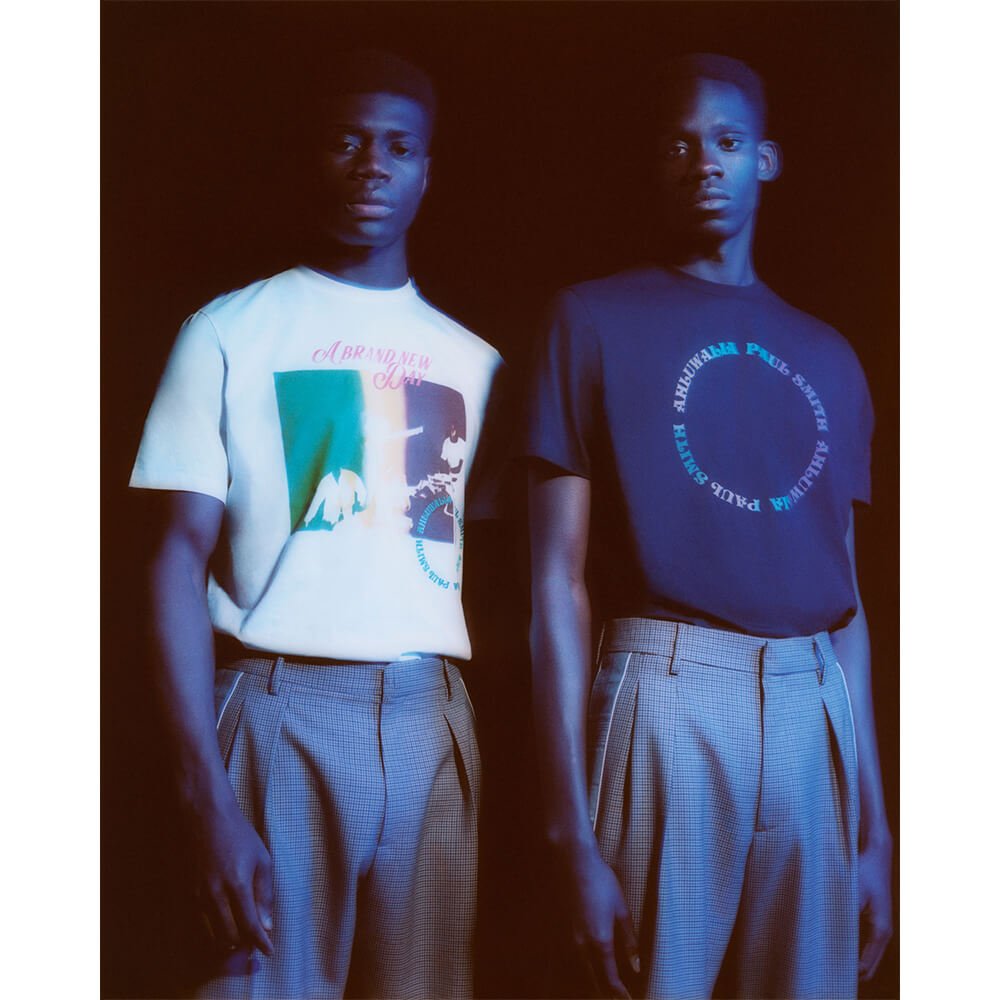 A vibrant intersection between two trailblazing menswear specialists? What more could you ask for? Out now, &PaulSmith has launched its inaugural, limited edition collaborative capsule collection and mentorship programme with support from the Paul Smith Foundation, and it's a hedonistic, 11-piece sensation, created with Priya Ahluwalia.
Combining the joyous signatures of Smith with the culture-rich codes of Ahluwalia, the collection is fundamentally casual and absolutely sublime. References to vintage cycling paraphernalia take their cue from Smith's love of sport and his personal collection of jerseys, while Ahluwalia's signature seaming and panelling techniques create a collage-like effect throughout. "While our styles may appear different at first glance, we're coming at it from the same place: a real conviction that clothes should be a source of joy. This collaborative collection is proof of that," Paul said of the edit.
The collection's electric colour palette has been inspired by Ahluwalia's personal archive of photographs taken in Nigeria and India. There are also expressive T-shirts and stretch-jumpers evoking the album cover art of Studio One Records and iconographic detailing eliciting the work of graphic designer Ikko Tanaka and multidisciplinary artist Ernesto Cánovas. What's more, one logo merging the branding from both houses works its way into every relaxed silhouette.
Of course, the climate conscious efforts of both London labels informs the premium cloth used, manipulating archival Paul Smith surplus and freshly developed sustainable materials from 100% organic cotton and yarns, biodegradable LENZING™️ ECOVERO™️ to viscose surplus jersey and woven fabrics.
As printed on one of the striking T-shirts, happiness is a state of mind – but if you ask us, happiness is Ahluwalia &PaulSmith.
Photography by Lucie Rox. Ahluwalia &PaulSmith is now available for purchase at select Paul Smith shops and online exclusively at paulsmith.com, ahluwalia.world and SSENSE. Shop here.